Clubs, Coaches, Volunteers Newsletter November 2023
Clubs, Coaches, Volunteers Newsletter November 2023
Spotlight on: Safeguarding Adults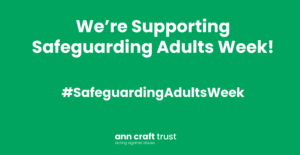 It's Safeguarding Adults Week! We've been celebrating good practice and highlighting resources on our social media channels throughout November. In case you missed it, our Spotlight on: Safeguarding Adults provides all the information in one place. Our spotlight looks at busting some myths around safeguarding adults, shares examples of good practice and highlights a range of resources and training available to create a safe and inclusive environment for all adults.
2023 Partner Survey - Feedback
Following our rebrand from Kent Sport to Active Kent & Medway back in 2022, the launch of our new website plus the launch of Move Together, the new four-year strategy for sport and physical activity across Kent and Medway, in the summer of 2023, we invited local partners and organisations to complete our 2023 Partner Survey.
The following short film captures some of the feedback that we received. We'd like to take this opportunity to thank all the partners who completed the survey.
Our next Partner Survey will take place in 2025. However, we welcome feedback from our partners at any time to help us improve our offer, presence, brand and resources. Please email: activekent@kent.gov.uk to share your experiences, comments and suggestions. Thank You.
Coach and Officials Bursary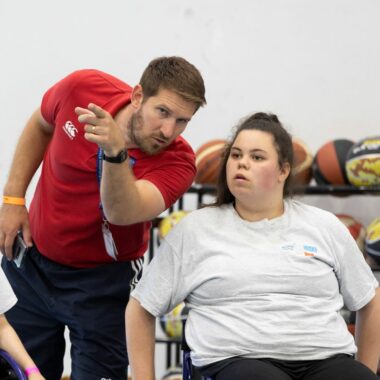 The Active Kent & Medway Coach and Officials bursary supports clubs and community organisations to develop the people that make sport and physical activity happen.
We will prioritise applications that can demonstrate a commitment to tackling inactivity and inequalities in sport and activity participation. The bursary funds up to 50% towards the cost of training and has monthly deadlines for applications.
"Thank you for the bursary. My plan for the future is to go onto coaching more juniors as well as start my own 1-1 badminton sessions and get to the stage of coaching players up to county level standard." Bursary Recipient
Small Grant Mid Year Progress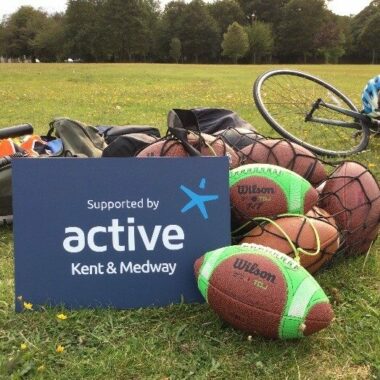 Active Kent & Medway, in partnership with Kent Trust for Youth Sport, is able to provide funding for any club or organisation, looking to encourage and increase participation in physical activity for those living in Kent or Medway.
Our small grant funding, of up to £500, is available for any formally constituted, not-for-profit or statutory organisations providing physical activity opportunities. So far this year, we've supported 50 local projects/organisations, awarding, in total, £21,411. Of these projects, 14 have engaged disabled people, 11 have provided opportunities for people within lower socio-economic groups, 9 have focussed specifically on women and girls, and 6 have engaged people with long term health conditions.
We are keen to grow these numbers over the coming months, so if you're looking to support your local community and increase participation in sport and physical activity, we encourage you to apply for our small grant today.
FANS Scheme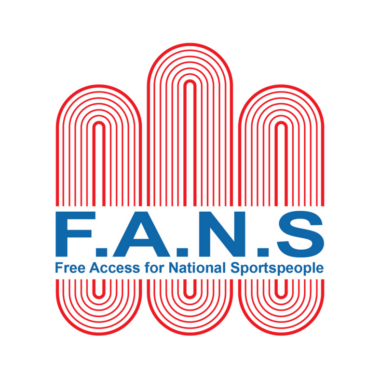 FANS (Free Access for National Sports People) is a county-wide scheme providing support to the leading sports performers here in Kent and Medway, through free, off-peak access to a number of the county's sports facilities for personal training and development.
In addition to the free access to a number of facilities across Kent and Medway that support the scheme, FANS members also receive a number of other benefits to help them stay in the best possible condition. Benefits include concessionary prices at European School of Osteopathy, small grants for those in full time education plus sport science testing and support from local universities.
---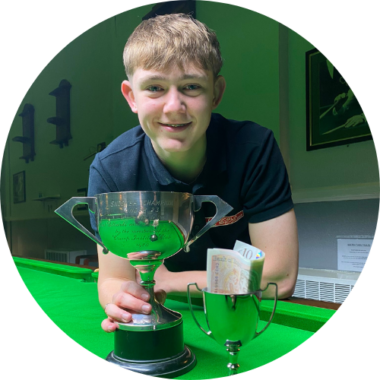 FANS Member Feedback
We love hearing from FANS members about their sporting achievements and how the scheme is helping them to achieve their sporting goals.
Conversations with Coaches
Our latest Conversation with Coaches features Charlie from Kent United Futsal Club who has recently embarked on his coaching journey having played the sport for four years. Listen to his conversation with Louisa Arnold, our Workforce and Coaching Manager, as they discuss Charlie's experiences of the coaching qualification, his plans for future development and the difference between coaching children and adults.
Release the pressure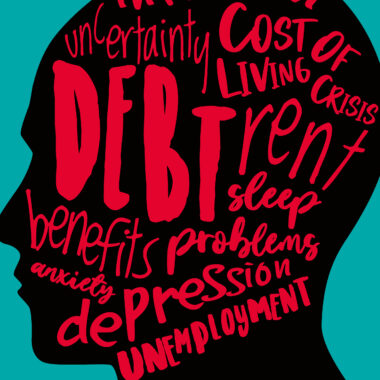 Active Kent & Medway is proud to support the Release the pressure campaign delivered by Kent County Council and A Better Medway.
We invite local organisations, clubs and community groups across Kent and Medway to get behind this important and timely campaign. We've produced a campaign toolkit with editable posters, social media graphics and suggested tweets for local clubs, national governing bodies of sport and other organisations to use in their own promotion of the campaign.
Disability Inclusion Training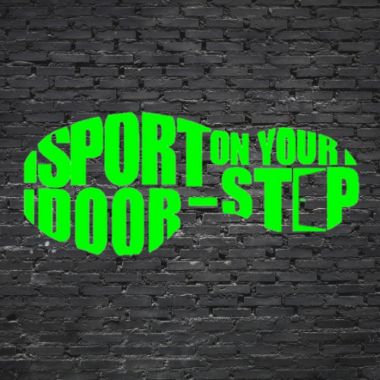 Sport on Your Doorstep are working alongside Access Sport, Invicta Panthers RL to deliver FREE Disability Inclusion Training. The workshop is open to all sports clubs and organisations across Kent and Medway.
Tuesday 28 November 6pm-9pm at Medway Park, Gillingham.
The disability inclusion training consists of disability awareness and theory, followed by practical applications, with tips and ideas to delivering fun and inclusive activities.
Other News & Announcements
Contact Us or Sign Up to Newsletters
We'd love to hear from you
If there's anything in this newsletter you'd like to discuss, then just get in touch and one of our team members will get back to you as soon as possible. Please email: activekent@kent.gov.uk
If you received this newsletter via a colleague and you'd like to receive future newsletters into your own inbox, just follow the link below: