Health & Wellbeing of Adults Newsletter July 2023
Health & Wellbeing of Adults Newsletter July 2023
Active Kent & Medway's 2023 Conference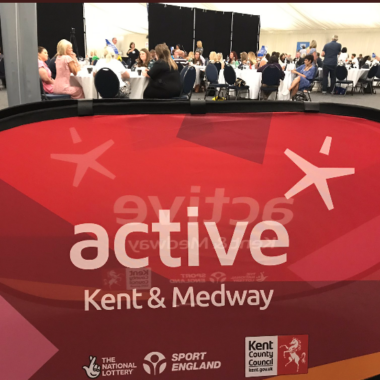 Active Kent & Medway's annual conference will take place on Wednesday 18 October 2023 at Kent Event Centre, Detling.
Following the launch of Move Together, the new four year county-wide strategy for sport and physical activity, this FREE conference will focus on how we can all work together to support those who are already active, as well as tackling the inequalities that currently prevent some of us from enjoying the benefits that moving more in our everyday lives can bring to our physical and mental wellbeing.
The theme of this year's conference is: 'Move Together. Towards a healthier, more active county.'
With keynote speakers, Q&A panels, workshops and opportunities to network, we hope you'll join us for this year's event. Bookings are now open via the link below.
Everyday Active
Everyday Active is Active Kent & Medway's flagship campaign helping more people to be more active in their everyday life. The website, www.everydayactivekent.org.uk is central to the campaign. It promotes activities offered by partners countywide and provides support and resources for health professionals, social prescribers, One You advisers and other partners to have meaningful and productive conversations about physical activity.  
---
Workshop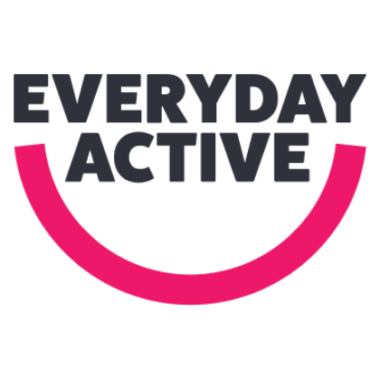 The Everyday Active Workshop is for anyone wanting to improve their knowledge and understanding of the benefits of physical activity, to feel confident about having conversations with others to help get more people, more active across Kent and Medway. 
Join us online for one of our free workshops taking place on the following dates:
Thursday 14 September, 10:00am – 11:30am
Thursday 23 November, 10:00am – 11:30am
Register for an Everyday Active Workshop
---
Summer Moves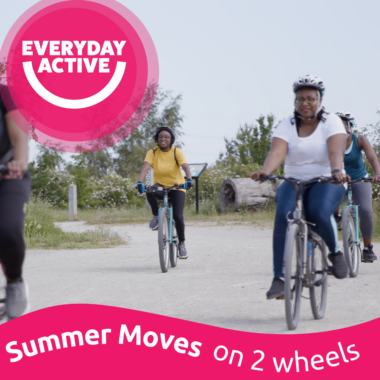 Our #SummerMoves campaign is in full swing. In case you missed it, throughout June, July and August, Everyday Active is sharing lots of hints, tips and ideas across all social media channels, to help you, and the people you support, move more this Summer. Whether that's a walk in the park, a dip in the local pool or trying a new exercise class or sport, there's no shortage of ways to get moving and have fun.
We hope you'll join us in spreading the word to get more people, more active this Summer. We invite you, and your colleagues, to connect with Everyday Active on Twitter, Facebook, Instagram to keep up to date with #SummerMoves.
Follow this link to connect with Everyday Active #SummerMoves
---
New Activity Finder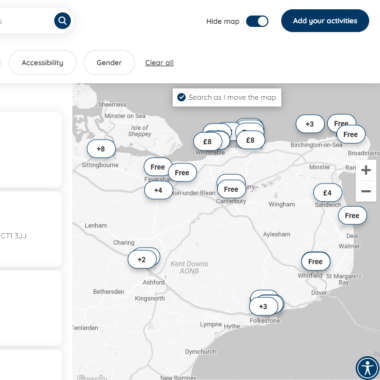 Active Kent & Medway has a new Activity Finder, powered by Played, which will be used by local partners and residents to find activities and sports opportunities across the county.
If you work with or know any activity providers, who would like to promote their sessions for free and open them up to a wider audience within their local community, then please encourage them to add their sessions and activities to Open Sessions for free. These sessions will then be picked up and promoted by our new activity finder.
Kent & Medway Integrated Care Strategy Survey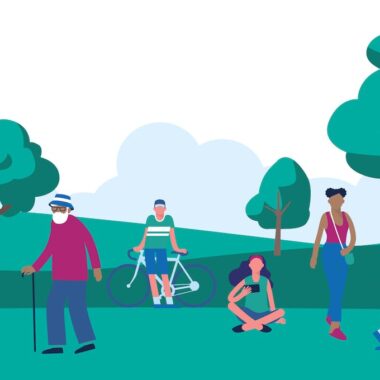 NHS organisations along with Kent County Council (KCC), local councils, care organisations and the voluntary sector in Kent and Medway are working together to improve health and care for you.
The first version of the Integrated Care Strategy is now available and the KCC Engagement and Consultation Team would like to hear your views on your health and wellbeing to help them develop this further. They want to focus on what matters most.
Please follow the link below to complete the short survey. The deadline for completing the survey is 31 August 2023. Please share with your friends, family, colleagues and local networks.
Everyday Health Resources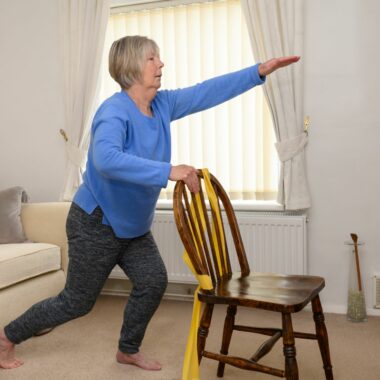 Condition-specific resources
We're delighted to share a list of partner resources providing the evidence, advice and support to help people with a specific health condition to become more active. The resources can be found in our Everyday Active Partner Hub.
If you'd like to explore activities that are suitable for a specific health condition, we recommend you visit Everyday Active and enter the condition (ie. 'cancer') in the search function. If you're aware of an activity that is not listed on our website, please get in touch and we'll be happy to add the details.
Follow this link to Everyday Active Partner Hub
---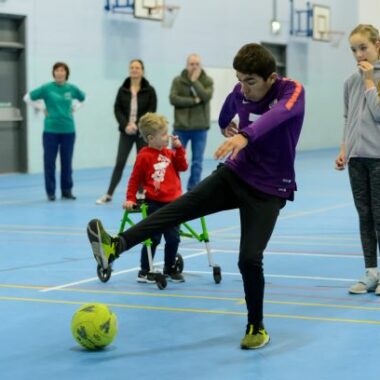 Disability specific resources
We've also compiled a list of partner resources providing the evidence, advice and support for disabled people to become more active. The resources can be found in our Everyday Active Partner Hub.
In addition to these resources, we've included some advice and guidance from Carers UK, a supportive community making life better for carers. The Carers Active Hub is a useful resource for carers so they can look after themselves to be stronger and more resilient for those they look after. 
Live Longer Better Network
On Tuesday 13 June, our Live Longer Better Network and Learning event took place online. Over 30 partners attended the event. We were delighted to welcome Sir Muir Gray who introduced the Live Longer Better revolution and Emily Forster who provided an overview of Alzheimer's and Dementia Support Services (ADSS). 
"I feel so excited that this campaign is tackling these vital issues. Thank you for a very enjoyable and inspirational session." Network Member
The event was recorded and is now available to watch.
If you would like to keep up to date with the latest Live Longer Better news and future events, please follow the link to sign up to the network:
Other News & Announcements
Contact Us
We'd love to hear from you
If there's anything in this newsletter you'd like to discuss, then just get in touch and one of our team members will get back to you as soon as possible. Please email: activekent@kent.gov.uk
If you received this newsletter via a colleague and you'd like to receive future newsletters into your own inbox, just follow the link below: