Clubs, Coaches, Volunteers Newsletter July 2023
Clubs, Coaches, Volunteers Newsletter July 2023
Spotlight on: Volunteering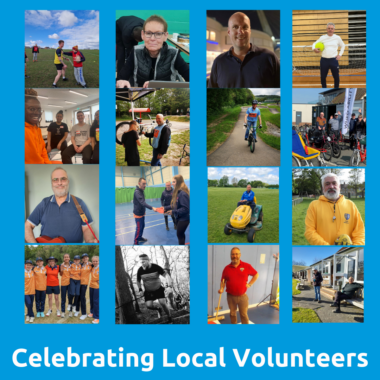 "Without volunteers, most sport and activity simply wouldn't happen". Following our recent campaign in support of Volunteers Week 2023 to celebrate local volunteers across Kent and Medway, we thought it timely to do a Spotlight On: Volunteering.
We want to showcase the fantastic work that is already going on across the county by local volunteers, highlight the benefits of volunteering and signpost you to the support available to help local organisations recruit and retain more volunteers.
Partners Pledge to Move Together
In May 2023, Active Kent & Medway launched Move Together, the new four year county-wide strategy for sport and physical activity.
Since the launch, over 38 local and national partners have pledged their support to the strategy. You can read the partner pledges via the link below:
Follow this link to read Supporting Partner Pledges
We continue to welcome pledges from other organisations who have a role to play in helping more people to become more active across Kent and Medway. Please pledge your support via the link below. United together, we move together:
Active Kent & Medway Conference 2023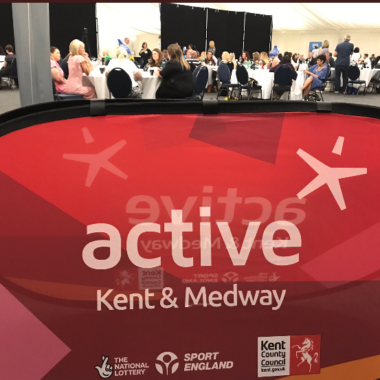 Active Kent & Medway's annual conference will take place on Wednesday 18 October 2023 at Kent Event Centre, Detling. This FREE conference will focus on how we can all work together to support those who are already active, as well as tackling the inequalities that currently prevent some of us from enjoying the benefits that moving more in our everyday lives can bring to our physical and mental wellbeing.
The theme of this year's conference is: 'Move Together. Towards a healthier, more active county.'
With keynote speakers, Q&A panels, workshops and opportunities to network, we hope you'll join us for this year's event. Bookings are now open via the link below.
Training Opportunities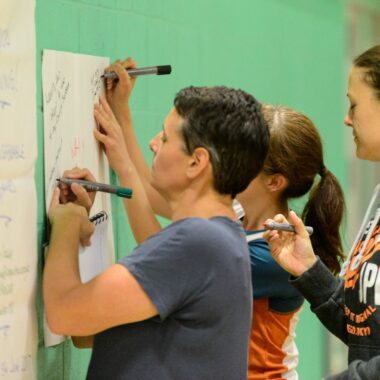 Club Matters Workshops
Sport England's Club Matters website has free, convenient and practical resources for community clubs, groups and organisations that deliver sport and physical activity, helping them grow and become more sustainable and successful.
Club Matters also offer free online workshops on a range of dates covering topics such as Developing a Marketing Strategy; Volunteer Experience; Participant Experience; and Finance.
Funding Opportunities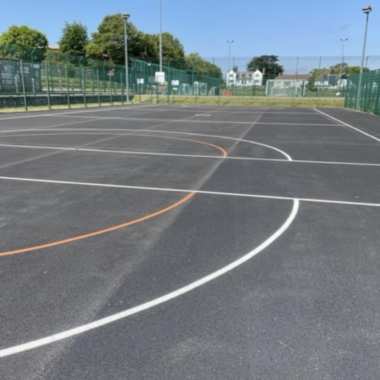 KCC Capital Grant Scheme for Sport
Is your sports club looking for funding to assist with a new facility or building improvements, or looking at purchasing a piece of fixed equipment? Or, perhaps you need support to make your venue more accessible to disabled people?
The KCC Capital Grant for Sport can offer up to £10,000 towards improving any sport and physical activity facilities for residents across Kent. The next deadline for applications is 31 August 2023. Please submit your applications before this date.
"The funding was a key part of being able to get the project started." Three Hills Sports Park
---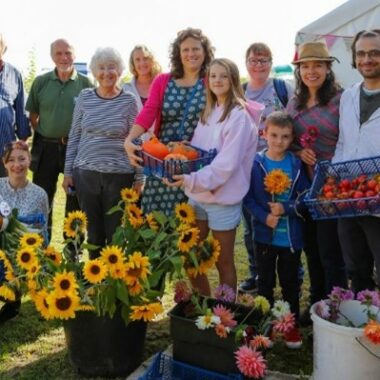 Active Kent & Medway Small Grant
Small grants are available of up to £500 for local clubs and organisations looking to encourage and increase participation in physical activity for those living in Kent or Medway.
Funding could be available to cover facilitator or coaching costs, venue hire, equipment, marketing and publicity for projects such as new programmes, festivals, events, launches or celebrations of activity, that re-engage with previous audiences and/or encourages those new to activity to continue to be active.
"A simple application and fast to be approved. It's made such a difference to the lives of the people within the group."
New Activity Finder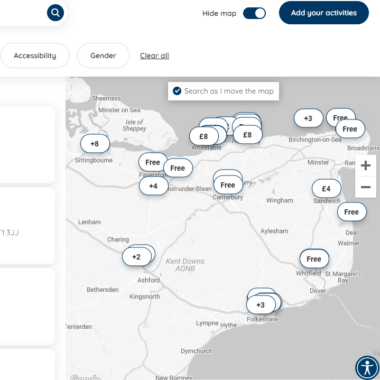 As an activity provider/deliverer, would you like to promote your sessions for free and open them up to a wider audience within your local community?
Active Kent & Medway has a new Activity Finder, powered by Played, which will be used by local partners and residents to find activities and sports opportunities across the county. It will be embedded across Everyday Active, our flagship campaign, to help more people to become more active.
We invite all activity providers and deliverers to add their sessions and activities to Open Sessions for free. These will then be picked up and promoted by our new activity finder.
Play Their Way
UK Coaching in partnership with the Children's Coaching Collaborative recently launched the Play Their Way movement. Funded by Sport England, which aims to empower coaches to adopt a child-first approach to coaching, to ensure they have the best experience possible. If we play their way, more children and young people will enjoy being active, with the potential to lead happier and healthier lives.
When you join the Play Their Way movement, you'll be welcomed into an inclusive community of coaches committed to putting the rights and motivations of children and young people first when it comes to coaching them in sport and physical activity.
Other News & Announcements
Contact Us
We'd love to hear from you
If there's anything in this newsletter you'd like to discuss, then just get in touch and one of our team members will get back to you as soon as possible. Please email: activekent@kent.gov.uk
If you received this newsletter via a colleague and you'd like to receive future newsletters into your own inbox, just follow the link below: