Health & Wellbeing of Adults Newsletter January 2023
Health & Wellbeing of Adults Newsletter January 2023
Make Everyday Active
Everyday Active was launched in 2020 following extensive community consultation and engagement by Active Kent & Medway. The website www.everydayactivekent.org.uk is central to the campaign and highlights the wide range of inclusive and accessible opportunities that are available across the county, for anyone looking to start moving more in their everyday life.
Supporting Wellbeing this Winter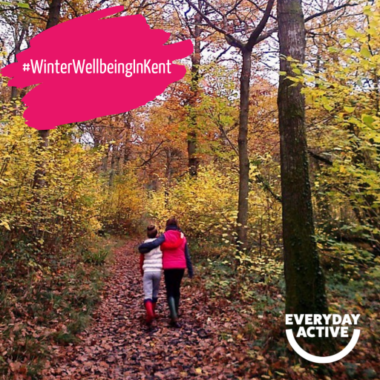 Winter can be a difficult time of year for many of us, especially when it comes to looking after our mental and physical health. There is growing evidence highlighting the positive impact being active can have on both mental and physical wellbeing.
Whilst we can't control many of the challenges around us, we want to highlight some of the resources that are available to support wellbeing this winter, from free or affordable opportunities like being active in nature or in your local park, to indoor fitness programmes if the weather isn't so kind.
Free Everyday Active Workshop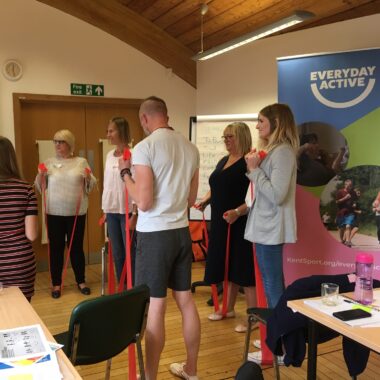 The Everyday Active Workshop is for anyone wanting to improve their knowledge and understanding of the benefits of physical activity, to feel confident about having conversations with others to help get more people, more active across Kent and Medway. Our next free online workshop is taking place on Thursday 23 February, 10:00am – 11:30am. All are welcome to attend.
"It reminded me how important it is to talk about physical activity and it's motivated me to do more myself."
Walking Netball for mental and physical health
Thanks to a grant from Sport England's Together Fund, administered by Active Kent & Medway, Age UK for Faversham and Sittingbourne has been offering Walking Netball sessions for the local community for over a year. We caught up with Christine and Tracy at one of their sessions to find out how Walking Netball is so much more than a game.
Live Longer Better Network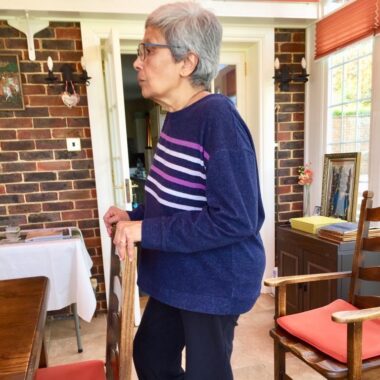 A revolution is underway in Kent and Medway to enable people to live longer better, reduce the need for health and social care, and reverse the effects of lockdown through the Live Longer Better Network.
The Live Longer Better Network is for everyone, whether you're a strategic lead or a front line worker providing services for older people, you're invited to join. The aim of the Network is to work together to increase activity levels and focus on those most in need. Register to receive updates on the Live Longer Better Network and details of future meetings.
Mental Health Resources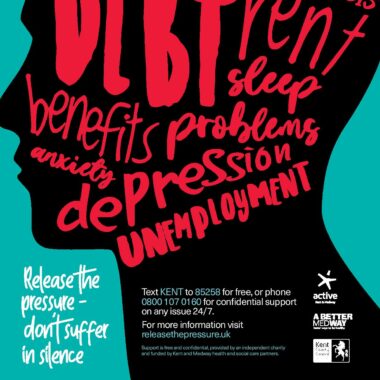 Active Kent & Medway is proud to support the Release the pressure campaign delivered by Kent County Council and A Better Medway.
We invite local organisations, clubs and community groups across Kent and Medway to get behind this important and timely campaign. We've produced a campaign toolkit with editable posters, social media graphics and suggested tweets for local clubs, national governing bodies of sport and other organisations to use in their own promotion of the campaign.
Make Healthier Choices
One You Kent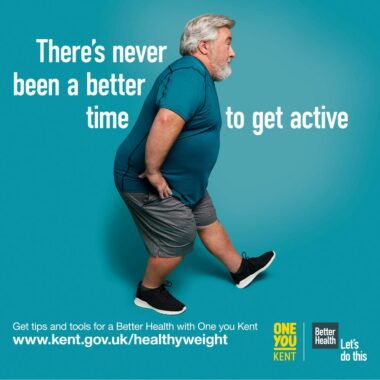 'Healthy changes start with little changes' – that's the message from the Better Health campaign, which is being supported by One You Kent services to help people to lose weight and get active. Kent residents who are facing increasing health issues from poor key lifestyle behaviours, including inactivity and unhealthy eating, along with smoking and drinking too much alcohol, could be seeing short and long term effects on their emotional and physical health.
One You Kent can help you lose weight and get active with lots of free tools and support. You can also try the 'How are You?' quiz, access the Easy Meals app or the Active 10 app, find a local health walk and access the NHS 12-week diet and exercise plan, plus a referral form to speak to a One You Kent advisor.
A Better Medway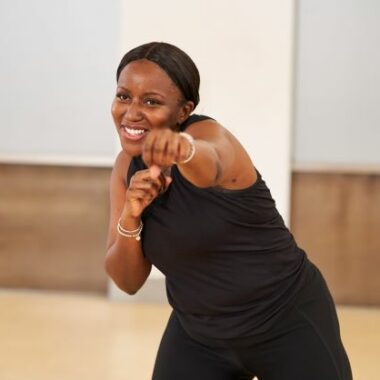 A Better Medway provides specialist support and advice as well as programmes and resources to help people living or working in Medway to improve their health and well-being.
Whether you're looking to quit smoking, improve your mental health, lose weight, get active, find substance misuse support, and/or check your overall health, the Better Medway Team can help.
Other News & Announcements
Contact Us or Sign Up to Newsletters
We'd love to hear from you
If there's anything in this newsletter you'd like to discuss, then just get in touch and one of our team members will get back to you as soon as possible. Please email: activekent@kent.gov.uk
If you received this newsletter via a colleague and you'd like to receive future newsletters into your own inbox, just follow the link below: