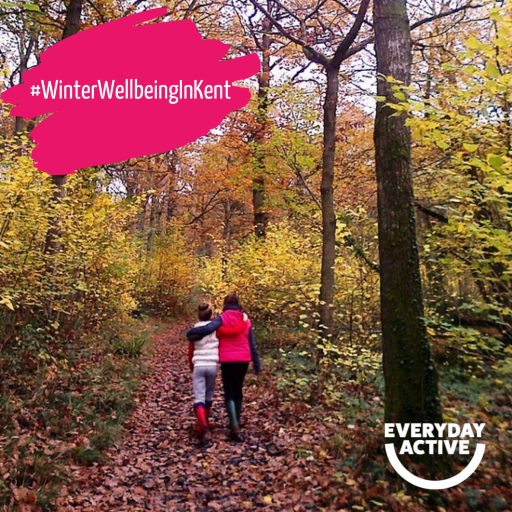 Winter can be a difficult time of year for many of us, especially when it comes to looking after our mental and physical health. There is growing evidence highlighting the positive impact being active can have on both mental and physical wellbeing.
Whilst we can't control many of the challenges around us, we want to highlight some of the resources that are available to support wellbeing this Winter.
In addition to the resources below, you're invited to follow and support our #WinterWellbeingInKent campaign on social media to encourage more people to become more active over the winter months. Follow and connect with us this winter using #WinterWellbeingInKent.
Our campaign toolkit has a wide range of images and suggested posts to help you support the campaign through your own social media channels too. For more information, please get in touch via activekent@kent.gov.uk.