One You Kent has lots of tips and support on offer to help you take the first steps towards a healthier lifestyle.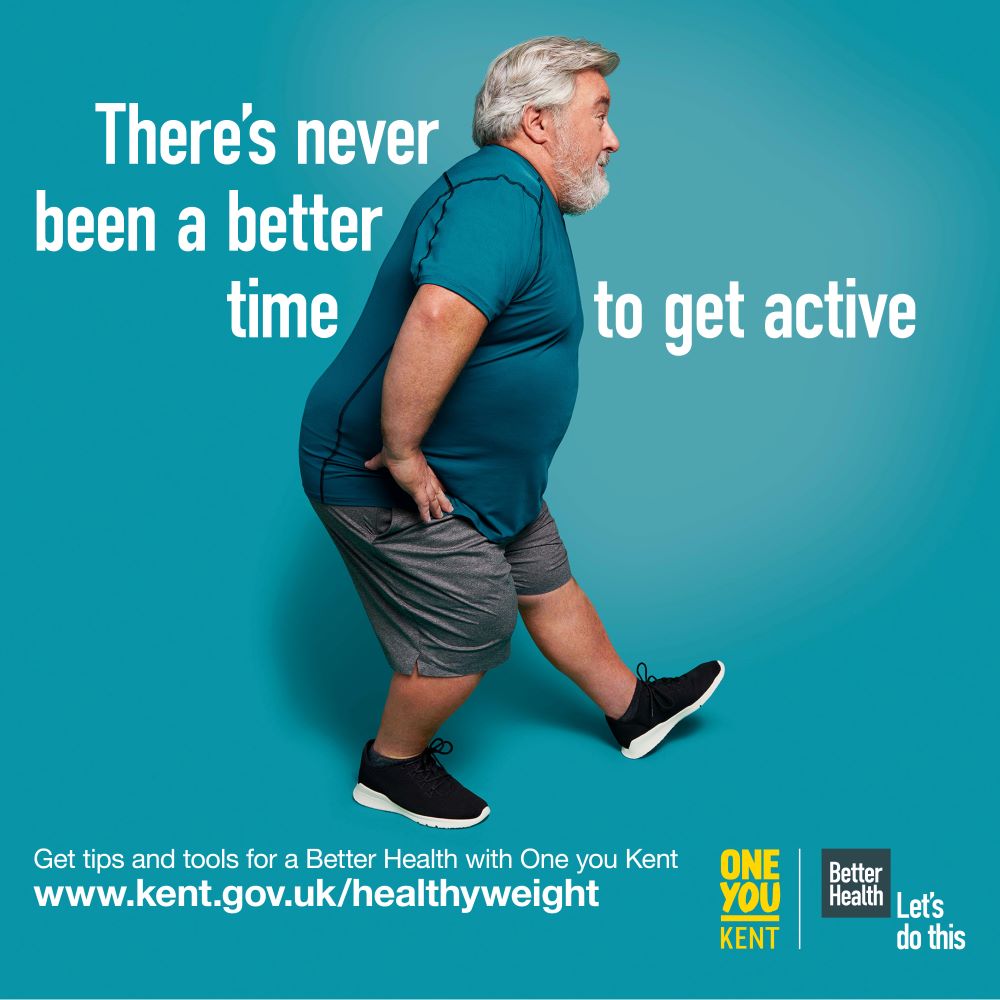 Healthy changes start with little changes. Whether you want to lose weight, get active, quit smoking, or just feel better about life, One You Kent is here to support YOU. If you're not sure where to start, or just want some advice, start here. No lectures! Just friendly advice and support. One You Kent advisers are able to support you by telephone and video calls as well as virtual groups, from the comfort of your home.
There are lots of free tools and support at One You Kent. You can try the 'How are You?' quiz, access the Easy meals app or Active 10 app, and find the NHS 12 week diet and exercise plan, plus a referral form to speak to a One You Kent advisor.
Alan from Dartford had suffered many health problems over the last 15 years before a heart attack meant he had to have a triple heart bypass.
"One You Kent helped me improve my fitness levels and enabled me to manage my condition through the diet and exercise. This has helped to keep me fit and also to keep my weight down to a manageable level, stabilising the fibrosis. On a more personal note, it gives me contact with people I know, thereby keeping any kind of loneliness at bay."
For advice about small changes you can make to improve your health and wellbeing including quitting smoking and reducing how much alcohol you drink, and to find more support in your area regarding your lifestyle:
Elise Rendall
Physical Activity Manager