Health & Wellbeing of Adults Newsletter November 2023
Health & Wellbeing of Adults Newsletter November 2023
Everyday Active
Everyday Active was launched in 2020 following extensive community consultation and engagement by Active Kent & Medway. The website www.everydayactivekent.org.uk is central to the campaign and highlights the wide range of inclusive and accessible opportunities that are available across the county, for anyone looking to start moving more in their everyday life.
---
Free Resources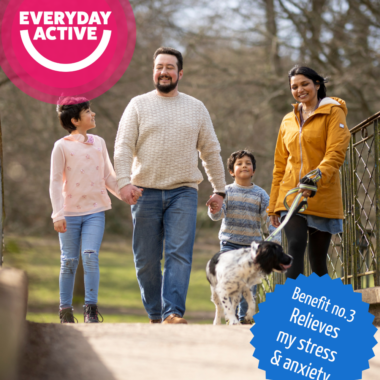 To accompany the Everyday Active campaign and to help spread the word, we have created several resources which are available to download:
Follow this link to download the resources
All the resources are also available as hard copies so they can be displayed in community settings such as a GP Surgery, Library, Community Hall, Cafe or Shop. Please get in touch via the link below to let us know what resources you'd like to receive:
Follow this link to order your free resources
---
Getting Active and Staying Safe
How do you make sure a club or activity provider is safe and right for you (or for the person you're working with if you are a social prescriber), if you don't know much about them?
We want everyone to feel confident that their new activity provider is safe so we've compiled the following top tips around getting active and staying safe. Everyone should feel safe, welcomed, happy, valued, respected and confident to speak up when attending a new club or activity session.
Click here to read our top tips for staying safe
---
Free Workshop
The Everyday Active Workshop is for anyone wanting to improve their knowledge and understanding of the benefits of physical activity, to feel confident about having conversations with others to help get more people, more active across Kent and Medway.
The workshop can be delivered online or in person. We offer open workshops throughout the year that anyone can attend. We can also deliver closed workshops for staff or volunteers at local organisations.
"Thank you for the session today. It was great fun, very useful and insightful. It will certainly help our dementia coordinators in supporting their clients with keeping active". Alzheimer's and Dementia Support Service
Our next free online workshop is taking place on Thursday 23 November, 10am-11:15am. All are welcome to attend.
Book a place on an Everyday Active Workshop
---
Free Activity Challenge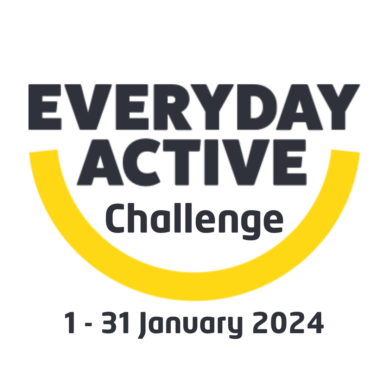 This New Year, we're inviting you, your friends, family and colleagues to join our Everyday Active Challenge and jump into January.
Keeping active is not only good for our physical health but it's especially important during the winter months to help improve our mental wellbeing. Whether it's a walk to the shops, a jog around the block, a spot of gardening, a kickabout in the park, cycling to/from work, an online exercise class, a swim in your local pool – anything goes! The more you move, the more activity points you'll earn and you'll soon be achieving the recommended 150 minutes of moderately intense physical activity every week (as prescribed by the UK Chief Medical Officer).
Age-friendly Communities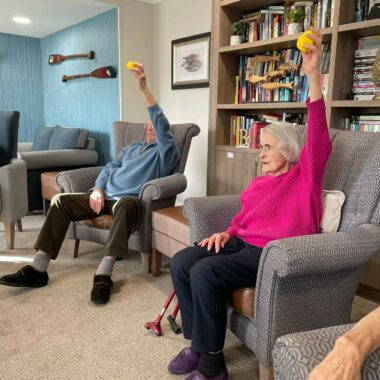 An Age-friendly community is a place where people of all ages are able to live healthy and active later lives.
The Centre for Ageing Better is hosting a one hour webinar covering the basics of Age-friendly Communities as defined by the World Health Organisation, and will provide practical examples from UK members on their journey to become better places to grow old.
The online event takes place on Wednesday 24 January 2024 at 10am-11am.
Follow this link to book your place
---
Move to Improve Menopause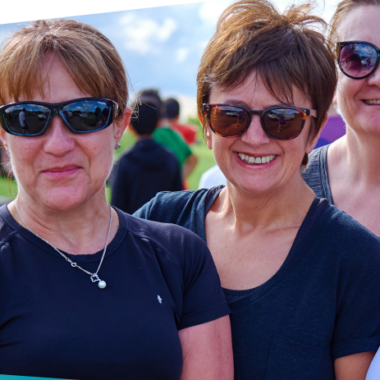 Every woman's experience of perimenopause and menopause is different, but evidence shows that physical activity can help women manage and cope better with their symptoms.
Menopause typically occurs between ages 45-55 and this is an age group that is also particularly inactive, with 36% of those aged 45-54 not reaching Chief Medical Officers guidelines of 150 minutes of moderate intensity activity per week.
To help women move to improve menopause, we've pulled together a list of useful resources and articles:
Follow this link to find out more
---
Supporting Men's Health
International Men's Day (IMD) is an international event celebrated and marked on 19 November every year. In the UK, there are three key themes:
Making a positive difference to the wellbeing and lives of men and boys
Raising awareness and/or funds for charities supporting men and boys' wellbeing
Promoting a positive conversation about men, manhood and masculinity
In support of this year's event, we're highlighting the great work that Head In The Game are doing within our local communities offering football sessions that are saving lives. Head In The Game gives men in the local community the chance to come together and enjoy the beautiful game. Their sessions are free and for men between the ages of 18-55 of ANY footballing ability. 12 week sessions taking place in Maidstone, Medway, Sevenoaks, Canterbury and Sittingbourne.
Follow this link to find out more about Head In The Game
---
Other News & Announcements
Contact Us or Sign Up to Newsletters
We'd love to hear from you
If there's anything in this newsletter you'd like to discuss, then just get in touch and one of our team members will get back to you as soon as possible. Please email: activekent@kent.gov.uk
If you received this newsletter via a colleague and you'd like to receive future newsletters into your own inbox, just follow the link below: