Clubs, Coaches, Volunteers News – September 2023
Clubs, Coaches, Volunteers News – September 2023
Spotlight on: Including Disabled People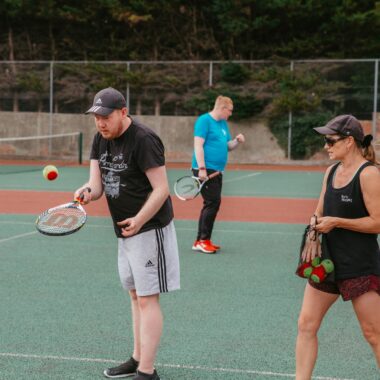 "We are not seeing enough positive trends in disabled people's perceptions and experiences of being active." Activity Alliance Annual Disability and Activity Survey 2022-23.
Our Spotlight on: Including Disabled People highlights the benefits of physical activity for disabled people, and showcases some of the resources available to encourage organisations to offer more inclusive sessions.
Follow this link to our Spotlight On: Including Disabled People
New Team Members
Carly Miles – Community Development Officer (Sport & Physical Activity)
We're delighted to welcome Carly to the team. Carly will be focussing on supporting sport and community engagement across the County, bringing together sport and physical activity providers, the voluntary and community sector and the communities they serve, to help identify and better understand local needs to getting more people, more active. Carly is keen to connect with NGBs, Clubs and community groups across the County. Please get in touch via email: carly.miles@kent.gov.uk.
---
Yasmin Hosken – Everyday Active Officer
We're also delighted to welcome Yasmin as our Everyday Active Officer. This is a new role within the Team supporting us in the development and delivery of our flagship Everyday Active campaign and our new activity finder. Yasmin is keen to support local activity providers to ensure their sessions are loaded onto the finder. If you need any help doing this, please contact Yasmin on yasmin.hosken@kent.gov.uk.
Play Their Way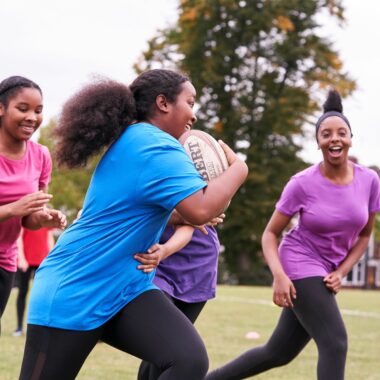 As children and young people return to school and their various sporting activities this September, we would like to remind you about Play Their Way and share a new article about planning holistic sessions.
As coaches, we want to help children develop, not only as performers, but also as people. We want to help them acquire skills and qualities that they can take into other areas of life. Read how fun interactive games can help you embed essential life skills in the young people you coach.
Training Opportunities
Get into Boccia Coaching
Join Boccia England to learn more about their Level 1 Coaching course in this free webinar.
Taking place on Tuesday 26 September at 7pm you will find out what the course includes, who it is for and how you can get involved.
Funding Opportunities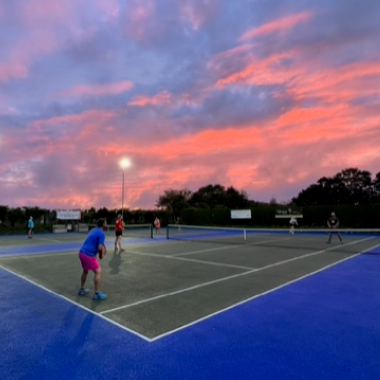 KCC Capital Grant Scheme for Sport
"We are so proud of our new courts and lights. They are beautiful, so I would like to say thank you to KCC for helping us fund these." Sellindge Tennis Club
Is your sports club looking for funding to assist with a new facility or building improvements, or looking at purchasing a piece of fixed equipment? Or, perhaps you need support to make your venue more accessible to disabled people?
The KCC Capital Grant for Sport can offer up to £10,000 towards improving any sport and physical activity facilities for residents across Kent. The next deadline for applications is 31 October 2023. Please submit your applications before this date.
---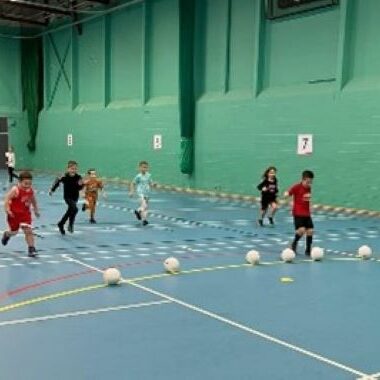 Active Kent & Medway Small Grant
"This grant provided the chance for children to play in an environment where they feel safe and fit in." Park Farm Rangers FC
Small grants are available of up to £500 for local clubs and organisations looking to encourage and increase participation in physical activity for those living in Kent or Medway.
Funding could be available to cover facilitator or coaching costs, venue hire, equipment, marketing and publicity for projects such as new programmes, festivals, events, launches or celebrations of activity, that re-engage with previous audiences and/or encourages those new to activity to continue to be active.
Putting your Policies into Practice
Turning policies into practice can improve the running, management, and culture of an organisation. This latest Club Matters animation explores the types of policy an organisation may have, the benefits of embedding them into daily operations, how to support and reinforce them, and when it may be necessary to act and defend them.
Conversation with Coaches
Following our recent Volunteers Week campaign celebrating and recognising local volunteers, Louisa Arnold, our Workforce and Coaching Manager spoke with Mario, one of these volunteers, who coaches rugby at Thanet Wanderers Rugby Club and has introduced the game to over 3,866 schoolchildren in Thanet.
Louisa asked Mario how he got involved and what he enjoys the most about coaching children in schools and at the club and what advice he would give to others. You can find out more about the club's coaching sessions and schools programme by visiting Thanet Wanderers Rugby Club. The views and opinions expressed in this clip are those of the speakers.
Other News & Announcements
Contact Us
We'd love to hear from you
If there's anything in this newsletter you'd like to discuss, then just get in touch and one of our team members will get back to you as soon as possible. Please email: activekent@kent.gov.uk
If you received this newsletter via a colleague and you'd like to receive future newsletters into your own inbox, just follow the link below: