Children & Young People Newsletter November 2023
Children & Young People Newsletter November 2023
Primary Age
Primary PE and Physical Activity Conference 2024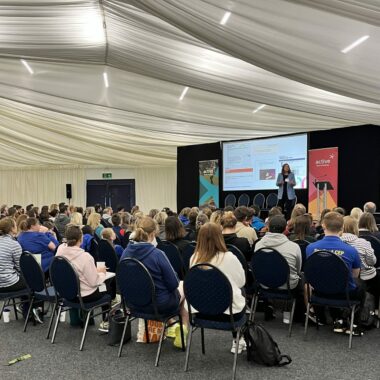 We are pleased to announce that our Primary PE and Physical Activity Conference will be returning for 2024 and we want to hear from you!
Last year we used your survey results to determine what workshops and speakers we had at the conference.
What would you like to see at the 2024 conference? Have your say and let us know by filling out this quick survey for the chance to win a 1 of 10 free PE PRO licences.
Follow this link to complete the short survey
---
Active 60
The School Games in Kent and Medway is evolving to engage those most affected by inequalities and to support the positioning of physical activity across our network of schools.
There is now a greater focus on reducing sedentary behaviour both in and out of school by helping all young people to be physical activity for at least 60 minutes every day. We have produced the following film to help demonstrate how the Kent School Games is contributing towards this national objective.
We'd like to thank everyone who contributed to making this film!
---
Primary Premium Update
The Government invests £320m per year directly to primary schools to help them make additional and sustainable improvements to the quality of their PE, physical activity and school sport. In July 2023, the Department of Education updated their guidance and conditions for the use of the funding.
For the first time the DfE have given guidance and examples on what the premium should or should not be used for. A new reporting template has also been released for this academic year.
Follow this link for a summary of the updates
---
Get Set - Path to Paris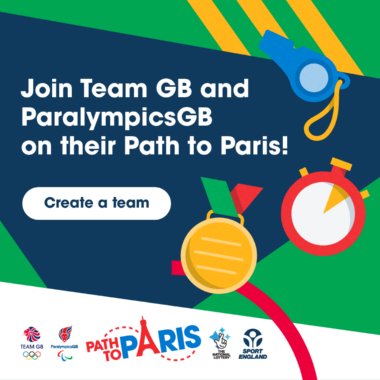 The 2024 Olympic and Paralympic Games will take place in Paris. To mark this occasion, Get Set (the official youth engagement programme from Team GB and Paralympics GB), is on a mission to get children aged 5-11 and their families more active with their new virtual challenge – Path to Paris.
The challenge begins in Athens, the birthplace of the Olympic Games. From there, children will embark on a virtual journey around the world in a team bus, completing fun activities as they explore different places on their way to the Paris Games. There are prizes to be won along the way ranging from sports equipment to support them to get and stay active, posters and stickers to help them track their progress, and even exclusive school visits from Olympic and Paralympic athletes!
Secondary Age
At Active Kent & Medway, we have an unwavering commitment to help young people access positive experiences in sport and physical activity, no matter their age, religion, race, postcode or ability. More specifically, we strive to support the least active young people to develop positive and meaningful relationships with movement and physical activity, and we know one of the most effective ways to engage such individuals is to provide opportunities to voice their opinions about being active. 
Youth Voice
Our 2022 pilot consultation with over 2,000 secondary school students to co-design after-school clubs has further justified our commitment to champion the power of 'youth voice' and led us to work with education colleagues to collect the views of a further 6,000 young people throughout 2023. 
Over the coming months we will share the findings and views of these young people to help guide local partners working with children and young people who have yet to develop a positive relationship with physical activity. To kick us off, we've pulled together our five key recommendations for engagement: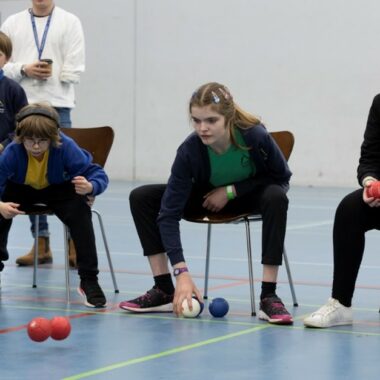 Five Key Recommendations for Engagement
Take time to understand young people's barriers and motivations to taking part and support them to overcome these.

 

Always give young people the chance to co-create sessions and programmes.

 

Encourage 'youth voice' as an ongoing ethos of the programme, not just the start. 

 

Provide positive experiences

in

a welcoming, inclusive, and fun environment which is free from judgement.

 

Promote the social and mental wellbeing benefits as much as the physical benefits of physical activity.  

 
If you would like more information on developing projects with youth voice at the heart of your plans, please contact Daniel Bromley, Children & Young People Development Officer, email:  Daniel.Bromley@kent.gov.uk   
New Physical Literacy Consensus Statement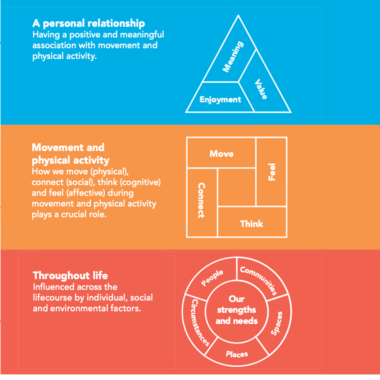 Physical literacy is our relationship with movement and physical activity throughout our life.
The new Physical Literacy Consensus Statement for England was launched in September 2023 and created by an expert group of researchers and professionals led by Liverpool John Moores University alongside Sport England.
It has been developed to facilitate a shared understanding of physical literacy for those working in the sport, education, physical activity, recreation, play, health and youth sectors.
Follow this link to read the full statement
Free PE CPD Training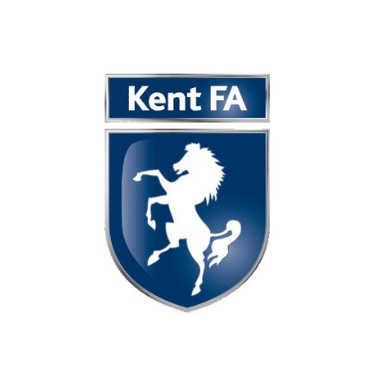 Kent FA are delivering a free PE course for qualified teachers or those currently working towards qualified teacher status on 17 January 2024 at Invicta House, Aylesford. The course has been designed to support professional development for teachers who deliver PE across Key Stages 1-4.
The face to face workshop will provide practical examples to enable teachers to develop their knowledge on creating a positive learning environment for all pupils; managing difference in PE lessons; embedding assessment for learning strategies into PE lessons; how to develop physical literacy and skills utilised in football; and much more.
Other News & Announcements
Contact Us or Sign Up to Newsletters
We'd love to hear from you
If there's anything in this newsletter you'd like to discuss, then just get in touch and one of our team members will get back to you as soon as possible. Please email: activekent@kent.gov.uk
If you received this newsletter via a colleague and you'd like to receive future newsletters into your own inbox, just follow the link below: