The small grant aims to encourage and increase participation in physical activity by residents within Kent and Medway affected by the impact of COVID-19.
Through generous support from our Board and the Kent Trust for Youth Sport, Active Kent & Medway have been able to provide funding to support clubs and organisations who have innovative ideas and projects to return to action.
Projects have included new programmes, festivals, launches and celebrations of activity that re-engage their previous audience and encourage new participants to take part.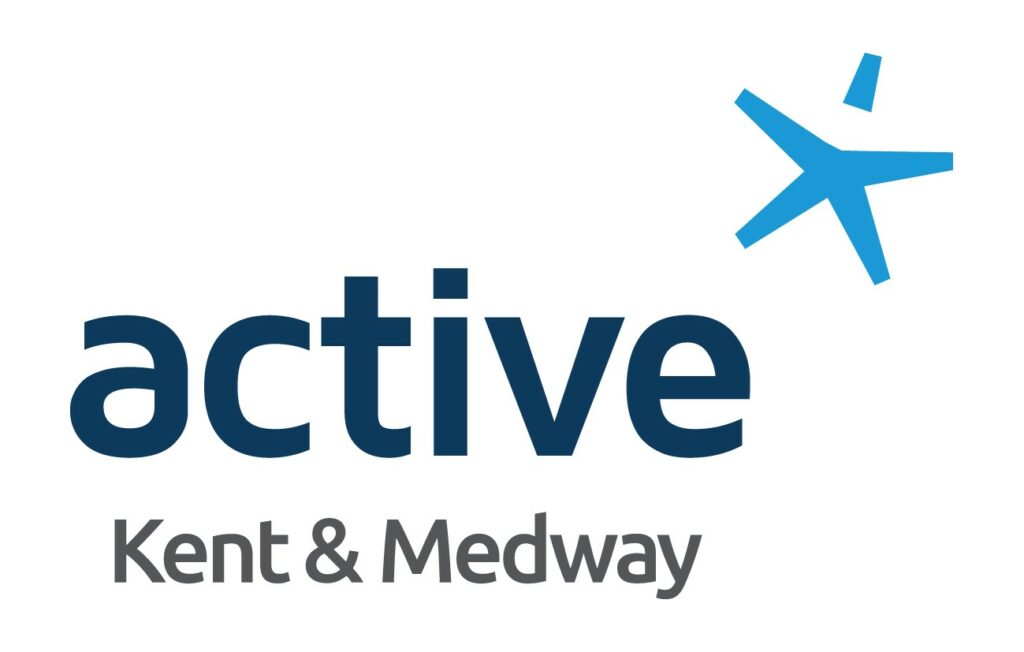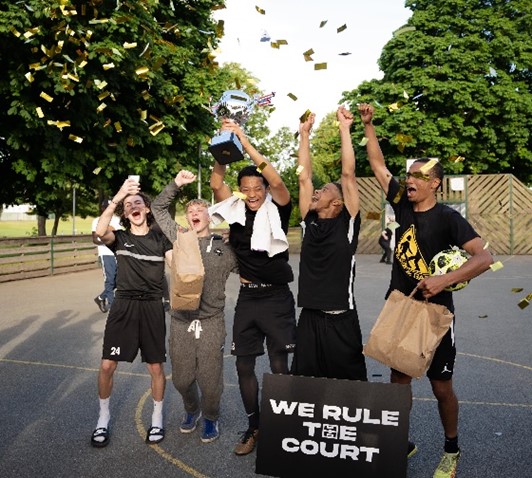 ---
The Impact
Increased membership

Improved levels of physical activity

Development of new and existing relationships

Increased confidence and competence

Family and community engagement

Development of fine and gross motor skills

Reduced social isolation and anxiety

Improved access and opportunities for women and girls in the local area

Development and learning of new transferable skills

Sustainable workforce development

New friendships and socialisation outside of the activity
---
The Numbers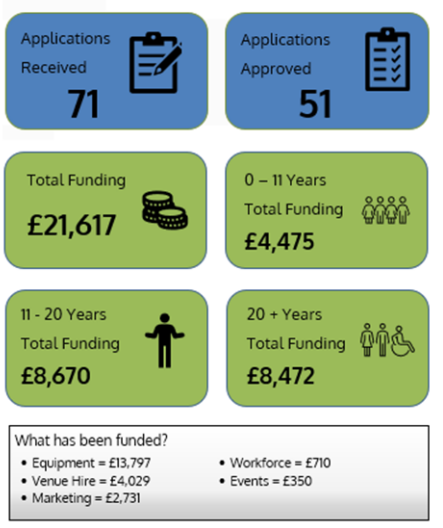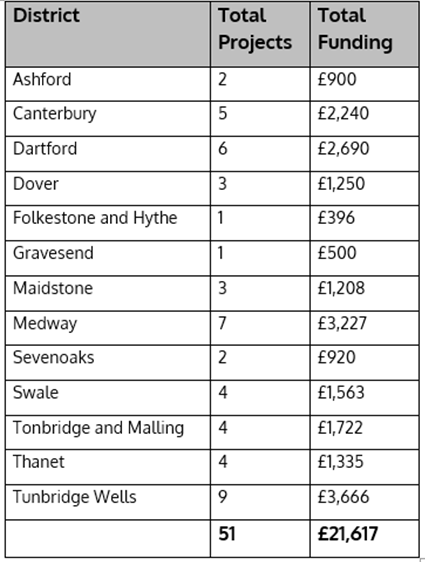 ---
The Audience
2,082 participants, of which 1,212 were male, 817 were female, 12 were transgender and 49 other.
1,263 were between 0–20 years old and 829 were over 20 years old.
30 participants had a physical disability, 43 had sensory difficulties, 73 experienced poor mental health, 78 had learning difficulties and 56 were living with a long-term health condition.
Over 900 were of white ethnicity, 50 were mixed ethnicity, 39 Asian or Asian British, 91 black or black British and 6 from other ethnicities.
---
The Key Learnings
Go to your audience – Use organisational and local knowledge of the area to understand the target audience and where physical activity fits in their lives. Make it easy for them to find out about and join the sessions.
Build in social elements – Create opportunities for participants to socialise and reconnect at the sessions. This could be the start of a support network of like-minded people.
Develop your workforce – Invest in staff and participants training to ensure the long-term sustainability of projects. Work with local partners to develop training opportunities.
Use multiple channels to communicate – Social media is a great tool to get projects out there but not everyone has access to it. Think about the target audience and find out the best way to get information to them.