Kent MS Therapy – tackling Inequalities Case study – Updated…
District
Canterbury
Funding Amount
£4,244
Target Audience
People with a Long Term Health Condition
Activity
Yoga and Pilates
Organisation
Established in 1984 by a group of local people, all diagnosed with multiple sclerosis (MS) who recognised a need for a MS support service in East Kent. The Kent MS Therapy Centre provides a range of therapies and support services for all those affected by MS.
MS is a progressive neurological condition for which there is no cure. MS can affect a persons' mobility and physical functions. However regular activity has been proven to help with symptoms such as chronic fatigue, muscle spasticity, pain and poor balance.
Project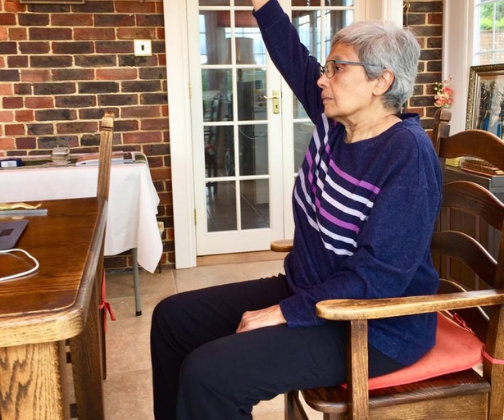 The MS Click and Connect project is a live online and interactive course for people with MS. The project supports yoga instructors and neuro physiotherapists to deliver online yoga and Pilates sessions to MS member via zoom.
Impact
Participants felt connected and cared for during a challenging time
Professionals were able to assess members motor functions and spot signs of decline
Management of participants conditions through regular activity
Reduced feelings of isolation
I've really enjoyed the Pilates sessions. I feel much more 'in touch' with exactly which muscles/joints should be working in each exercise. It was explained so eloquently, increasing my own body awareness and providing me with clear instructions in my head so I can repeat the exercises myself between sessions.

Participant
Top Tips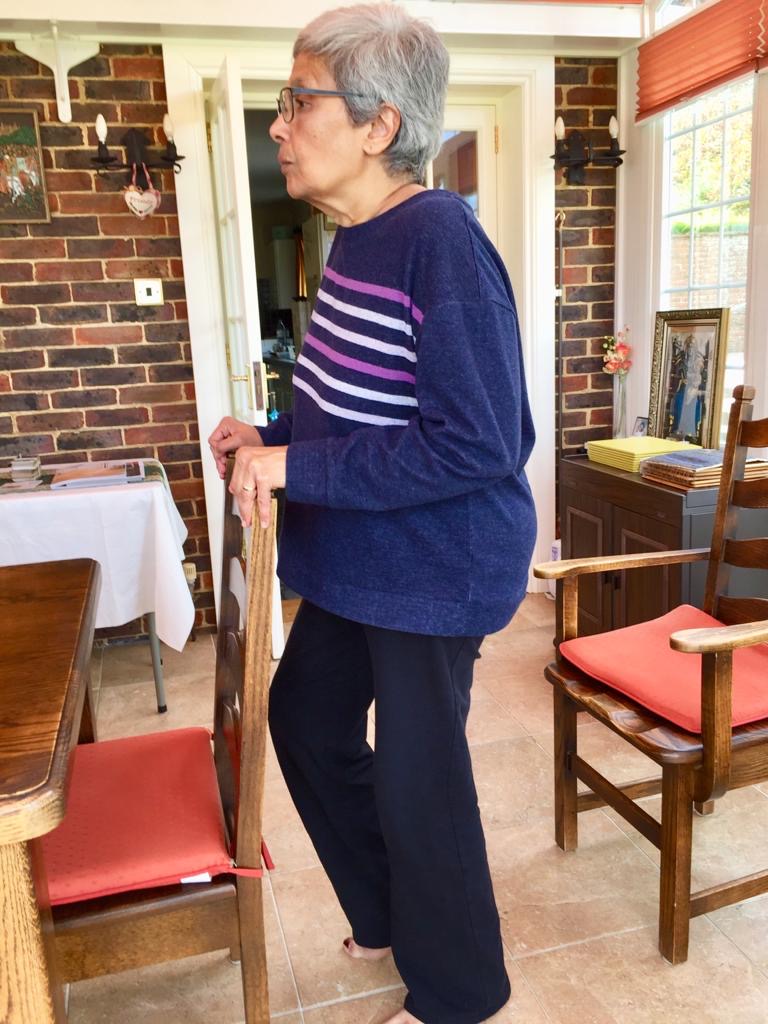 Understand Technology – Like many, virtual delivery was new to the organisation and participants. Offer support to participants and staff to increase their knowledge and understanding.
Cater for all – Not all participants started with the first session, this meant there was a varying degree of ability. The centre set up a beginners yoga class to cater for those just starting their journey.
Next Steps
Following the success of the MS Click and Connect project the centre are continuing to offer online and face to face sessions. Brochures have been created with a timetable and therapist biographies to help raise awareness of the project. The centres local hospital is also sharing the project with their patients.
Thank you so much for giving the Kent MS Therapy Centre the opportunity to continue to support our very vulnerable client group during what has been an incredibly difficult time for the Centre and our members.

Kent MS Therapy centre