District
Dartford
Funding Amount
£7836
Target Audience
People with Long Term Health Conditions
Activity
Activity Café, Cycling and Chair Fit
Organisation
Alzheimer's and Dementia Support Services (ADSS) is an independent charity working in Dartford, Gravesham and Swanley providing support to people affected by dementia. The charity aims to equip people with the knowledge and practical support to live with dementia, carry on with their chosen lifestyle and ensure their voices are heard by society.  
---
Project Overview
The pandemic had a huge impact on people with dementia; referrals were at a record high, isolation led to deterioration and no diagnosis, mobility and cognitive functions worsened and there was reduced confidence to go out. This project aimed to support people with dementia and their carers to access fun stimulating activities that improved their wellbeing and activity levels, reduced isolation and built confidence to get back out into the community.  
Insight from participants indicated that activities needed to be fun, have opportunities to socialise and be something that they had tried before. ADSS created a number of activities to suit their users' needs: 
Activity Cafe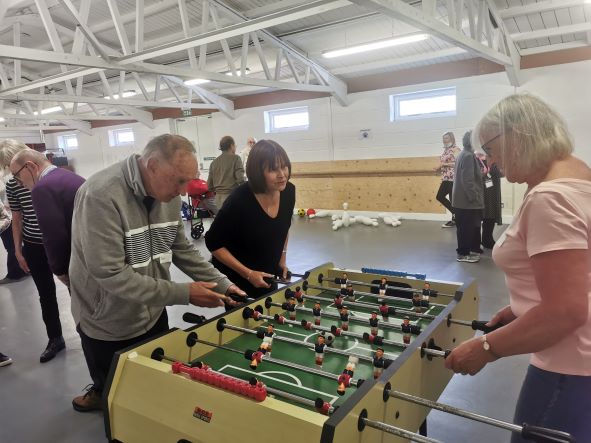 It became apparent that people were happy to join in with activities but wanted an environment that also offered a place for them to sit down and chat. Indoor golf, table tennis, bowls and table football were all offered, and resources shared with day centres to ensure variety. Due to the success, ADSS has now partnered with Dartford Living Well Centre to deliver monthly sessions at Temple Hill Community centre.  
Cycling for All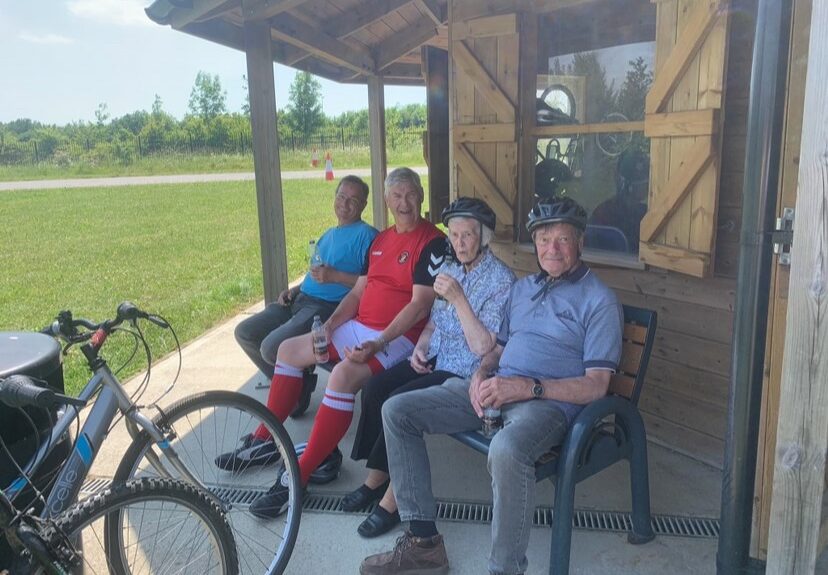 Initially, people were reluctant to join these sessions at Northfleet Cyclopark as many had not ridden a bike in years and worried about losing balance and not being fit enough. Wellbeing Co-ordinators took photos of the adapted bikes, the terrain and talked them through the session. This settled nerves and answered questions. Co-ordinators had training with the occupational therapist so they had the confidence to deliver sessions and there was a higher staff ratio for safety. Plans are in place to continue to offer these cycling sessions from May to September.  
"It was great to see the smiles of people riding on the bikes, we had married couples and family members of different generations enjoying their time together on the bikes".
Chair Fit Classes
New friendships have been established, activity levels have increased, and people look forward to these regular sessions. It became apparent that the sessions would be too expensive for participants to fund themselves. Working with the cyclopark, ADSS now offer more affordable sessions and carers go free. Chair Fit is now self-sustained and will remain a permanent service run by volunteers.  
"We had fun. It's good to have a laugh. Even if you can only do a little bit, it's still good for you".
---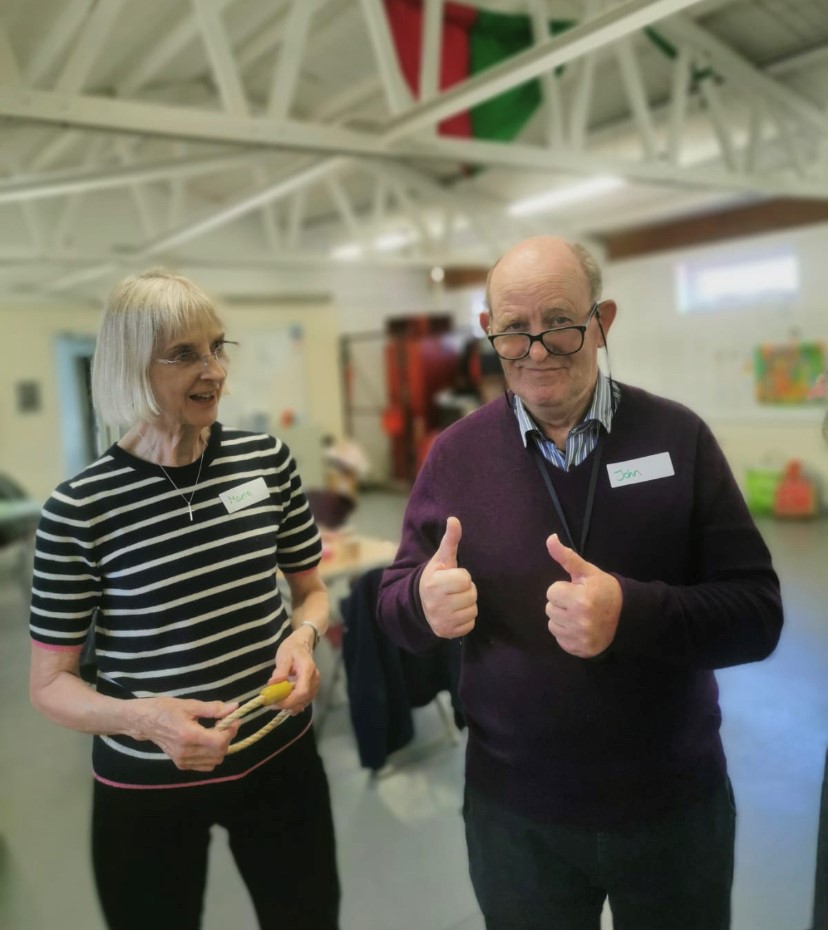 Mr B's Story
When we first supported Mr B he had poor mobility and found everyday things such as hanging up his coat quite challenging. Initially, he attended our memory café sessions but felt they weren't for him, so we invited him to our Chair Fit sessions. At first, he was reluctant but gave it ago. He attended the sessions with his wife, found it tiring but stuck with it and now really enjoys getting more active and meeting new people. Mr B has told me that he feels Chair Fit has changed his life.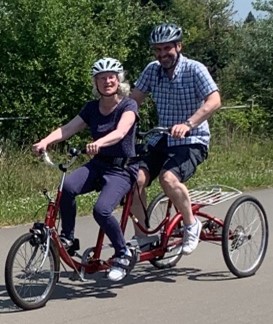 Mrs M's Story
Mrs M is now in a wheelchair but used to ride a bike to and from work everyday and loved riding whenever she could. Her daughter found out we were running cycling sessions with assisted bikes so brought her along. Mrs M is non-verbal and sits with her head down. When they came cycling she was a different person, her head was held high and she had a great smile on her face. Her daughter is so happy and is thrilled with the positive impact it has had on her mother.
Key Learnings
Prepare to be flexible.

To meet the needs of users be flexible in your offer, take time to get it right and listen to your audience. ADSS believes flexibility has enhanced opportunities they have available and the impact it's had on their participants.

 

It's doesn't always go to plan and that's okay.

ADSS initially planned to run dancing and walking football, however there was little interest in these activities. Rather than continue, the sessions were cancelled, participants were consulted, and different activities set up which were a huge success.

 

Build in social elements.

Create opportunities for participants to socialise within the sessions. This could be the start of a support network for like-minded people. ADSS said that offering a place for participants to sit down and have a chat was key to getting them through the door. 

 
---