Live Longer Better Network News – Issue No.2 August 2023
Live Longer Better Network News – Issue No.2 August 2023
Introduction
Welcome to our second edition of the Kent and Medway Live Longer Better Network News. We hope you are having a lovely summer – even if the weather is a bit mixed! 
The Live Longer Better campaign aims to increase people's wellbeing and healthy lifespan, especially for those aged 55 years and over. Here in Kent and Medway we are keen to develop and grow our network further and this edition features booking details for our annual conference. This will be a great opportunity to find out more about what is happening in our county and to meet others with a shared passion to keep active and improve our physical and mental health.   Please share the Network News with your colleagues, partners and other organisations.  
---
Network Event Recording
Thank you to everyone who attended our online Live Longer Better Network event on 13th June 2023. For those of you who couldn't join us on the day, the recording is now live.  Hear from guest speakers Sir Muir Gray about the importance of activity and movement for healthy ageing and Emily Forster from Alzheimer's and Dementia Support Services about the work they do in supporting people with Dementia.
Move Together Strategy
On 9 May 2023, Active Kent & Medway launched Move Together, the new four-year strategy to tackle inactivity levels across the county. This short film captures the main aims of the strategy and sets out how we can all work together to support those who are already active, as well as tackling the inequalities that currently prevent some people from enjoying the benefits of an active lifestyle.
Local partners and organisations have been coming together to pledge their support to the strategy. If you haven't already done so, we would love you to sign up to the Move Together strategy so that we can recognise the contribution that you're already making to support people to Live Longer Better. You can view partner pledges and submit your own pledge via the link below:
View the Move Together Strategy and Supporting Partner Pledges
Active Kent & Medway Conference 2023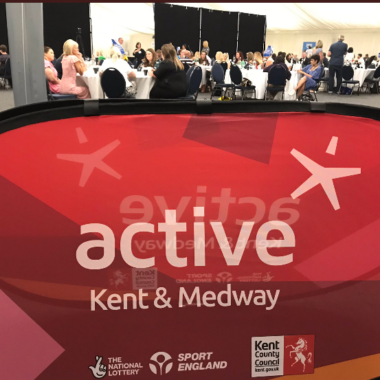 Active Kent & Medway's annual conference will take place on Wednesday 18 October 2023 at the Kent Event Centre, Detling.
This FREE conference will focus on how we can all work together to support those who are already active, as well as tackling the inequalities that currently prevent some of us from enjoying the benefits of an active lifestyle.
With keynote speakers, Q&A panels, workshops and opportunities to network, we hope you'll join us for this year's event. Bookings are now open via the link below.
Silver Sunday
Initially launched as a local campaign to tackle loneliness and isolation, Silver Sunday is now a national day where people of all generations can come together by hosting fun and free activities for older people.
It is a day where older people can meet new people, visit new places, try new activities and connect with their local communities and the generations around them.
The National Day for Older People is: Sunday 1 October 2023. There are four ways to get involved: Host a Silver Sunday Event, Showcase Your Activities, Inspire Others to Take Part and Create New Partnerships.
Become a Dementia Friend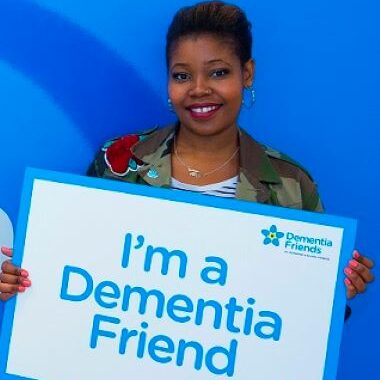 A Dementia Friend is somebody that learns about dementia so they can help their community. Too many people affected by dementia feel that society fails to understand the condition they live with. Dementia Friends help by raising awareness and understanding, so that people living with dementia can continue to live in the way they want.
"I came across Dementia Friends and it really spoke to me. When you join you commit to an action. Mine is to make sure I have five conversations a day about dementia. I can see how important it is to get people talking about the condition". Teb
Teb's dad was diagnosed with Alzheimer's disease and becoming a Dementia Friend helped her to understand what it might be like to live with the condition. Learn more about the role and how to become a Dementia Friend.
Kent Country Parks
Our friends at Kent Country Parks, managed by Kent County Council, recently published their Summer Newsletter. Packed full of ideas on how to keep active in your local country park, we thought we'd take this opportunity to share the newsletter with you here.
You can find out about Green Flag Awards, Conservation, Volunteering, Summer Family Events, Open Days, parkrun and the new Accessibility Guides across the 9 country parks.
Ramblers Wellbeing Walks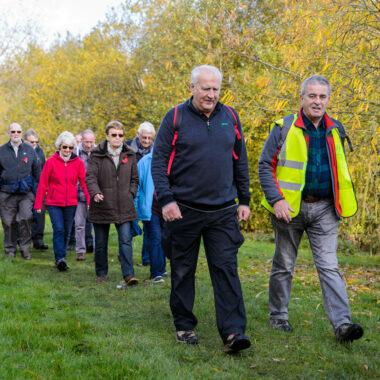 Walking is the perfect exercise to keep your body and mind healthy. Just by simply walking, it helps us to maintain a healthy weight, strengthens our muscles and bones, raises our heart rates and releases endorphins which can help with feelings of depression, anxiety and stress. This in turn helps us to lead longer and happier lives.
The Ramblers offer free Wellbeing Walks across Kent and Medway, which are led by trained walk leaders. The walks not only increase stamina but are a fantastic way to meet new people. Click on the link below to find out about walks in your local area.
National Wellbeing Campaigns
World Suicide Prevention Day: 10 September 2023
Falls Awareness week: 18 – 24 September 2023
Organ Donation Week: 18 – 24 September 2023
World Alzheimer's Day (part of Alzheimer's Awareness Month):  21 September 2023
National Fitness Day: 25 September 2023
Contact Us
We'd love to hear from you
If there's anything in our network news you'd like to discuss further, please contact Michelle Bird, our Health & Wellbeing Officer via email: michelle.bird@kent.gov.uk