Live Longer Better Network News – Issue No.3 October 2023
Live Longer Better Network News – Issue No.3 October 2023
Introduction
As we head into Autumn, here is our third edition of the Kent and Medway Live Longer Better Network News. It's great that many of our network members will be attending the Active Kent & Medway conference on 18 October 2023.   We are also delighted to announce that we are planning another Live Longer Better Network event in early 2024. Further details will be provided in our next Network News and via Everyday Active – Live Longer Better.
The Live Longer Better campaign aims to increase people's wellbeing and healthy lifespan, especially for those aged 55 years and over.  We are keen to grow the network and spread the word across Kent and Medway, so please feel free to share this edition of our Network News with other colleagues and organisations.    
---
Activities in Sevenoaks District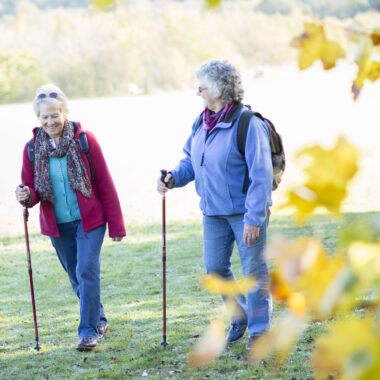 Silver Sunday is a campaign which takes place annually on 1 October.
Silver Sunday is where people of all generations can come together by taking part in new, fun activities, meeting new people, visiting new places and connecting with their local communities.
In celebration of this annual event, Sevenoaks District Council are promoting three months of free or low-cost activities for older people, such as tea dances, walks, art, and Tai Chi classes.
Sporting Memories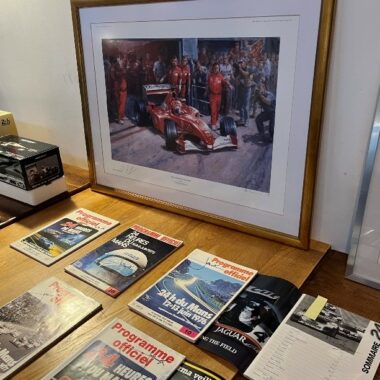 Sporting Memories clubs are dedicated to bringing older people together through the power of sport. The clubs are dementia friendly too. The first hour is devoted to talking and remembering past sporting memories and in the second hour attendees can take part in a light physical activity.
Sporting Memories clubs are currently running in Strood and Marden and there are also online clubs across the UK.
If you're interested in setting up your own Sporting Memories Club, please contact us at activekent@kent.gov.uk and one of the team will be in touch.
Everyday Active Communities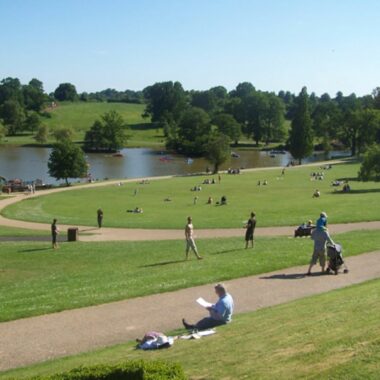 Our Everyday Active campaign has 8 community champions in Dover, Gravesham, Medway, Sevenoaks, Sheppey, Thanet, Tonbridge and Malling and Tunbridge Wells.
The champions work with local organisations and local people to help increase awareness of local opportunities and explore ways to encourage more people to become active.
If you, or someone you know, would like to become a local Everyday Active Champion, please contact us at activekent@kent.gov.uk and one of the team will be in touch.
Funding Opportunities
For anyone interested in setting up a physical activity class or club for their local community, there are a variety of funding options you could investigate and apply for.
Active Kent & Medway Small Grant
Active Kent & Medway's small grant, up to £500, is for any club or organisation, looking to encourage and increase physical activity for those living in Kent and Medway. Funding could be available for projects such as new programmes, festivals, events, launches or celebrations of activity, that re-engage with their previous audience and/or encourage those new to activity to continue to be active.
Follow this link to apply for an Active Kent & Medway Small Grant
---
Other Funding Options
There are several other funding opportunities available. The link below provides a list of potential options to help you identify which grant or funding stream is best suited to your project.
Carers Active Stories
Carers UK have put together several inspiring videos of carers who are getting active alongside caring. Hear how Jackie has boosted her mental and physical health by taking part in a Pilates class at home, and how Stuart has helped to reduce isolation by taking part in his local walking football group.
Deconditioning and Reconditioning Webinar
The following webinar, published by 4 Nations Together for Falls Prevention, was recorded on 23 March 2023, on the 3 year anniversary of the Covid-19 pandemic lockdown in the UK. The webinar offers some interesting information about the effects of deconditioning, sedentary behaviours and falls. It includes case studies from the 4 nations of the UK, discussing local solutions for older adults who may have deconditioned and to support reconditioning.
Looking After Your Heart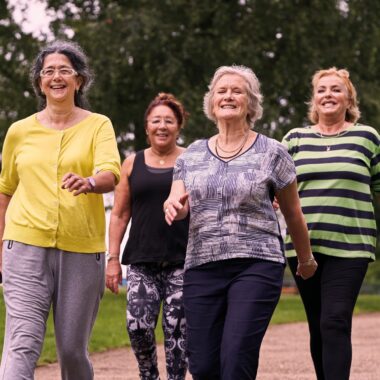 October is National Cholesterol month. Heart UK (The Cholesterol Charity) has put together a helpful guide to explain how exercise is a major part of looking after your cholesterol levels and keeping your heart healthy.
Being active can raise your good cholesterol levels, help you manage your weight, lower your blood pressure and lower the risk of type 2 diabetes. The guide includes physical activity recommendations and home exercise videos.
You can also find lots of ideas, recommendations and local activity opportunities via Everyday Active.
National Wellbeing Campaigns
World Mental Health Day: 10 October 2023
World Menopause Day:  18 October 2023
Movember: November 2023
National Self Care Week: 13 – 19 November 2023
Carers Rights Day: 23 November 2023
Contact Us
We'd love to hear from you
If there's anything in our network news you'd like to discuss further, please contact Michelle Bird, our Health & Wellbeing Officer via email: michelle.bird@kent.gov.uk.