St Mary's Catholic Primary School – Primary PE Case Study
Activity Type
Physical Education
Audience
Children & Young People
District
Medway
Partners
Greenacre Sports Partnership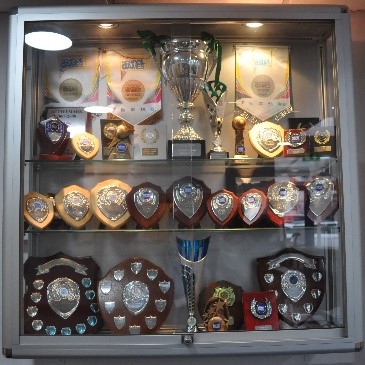 Awards & Recognition
St Mary's currently have a Silver School Games Kitemark and are aiming for Gold in the future. They were also nominated for Medway Primary School of the Year 2018.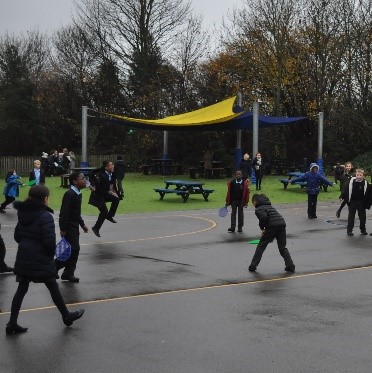 School Sport
The school encourages pupils to take part in a range of different physical activities. They continuously participate in the Daily Mile, and regularly attend various sports tournaments with other schools.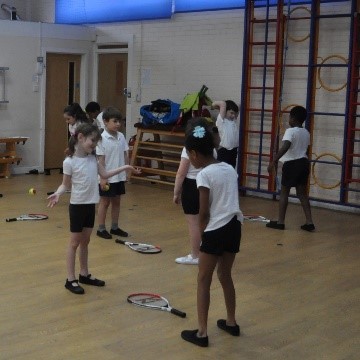 Impact of Primary School Premium Funding
Teachers and pupils have become much more engaged in sport since receiving the funding. There has been a noticeable improvement in both the fitness and behaviour of pupils over time.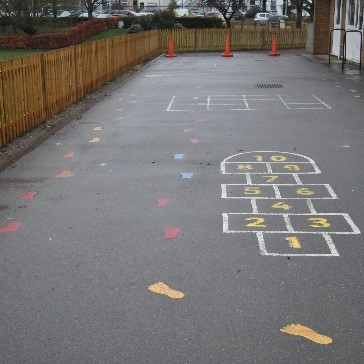 Sustainability
The school believe they would be in a good position if sports funding were to stop; but will continue to develop their facilities, equipment and staff whenever an opportunity arises.
---
On Wednesday 5 December, Active Kent & Medway visited St Mary's Catholic Primary School in Gillingham to discover what it is they are doing well in sport and physical activity as a school.
St Mary's currently have a Silver School Games Kitemark and have done for the last three years.  They are now aiming for Gold in the future. They were also recently nominated for Medway Primary School of the Year 2018, which is an indication of the dedication put in at the school by everyone involved. There is a very good relationship between St Mary's and other local Medway schools through the School Games Organiser and the Greenacre Sports Partnership, of which they are a member school. The Greenacre Sports Partnership provide the school with opportunities to take part in events and competitions with other schools, as well as supporting the sharing of equipment and facilities.
Miss Jessup, the PE Lead at the school stated that "At St Mary's we recognise that although academic studies are massively important, some pupils are not as engaged and don't find school lessons particularly easy, which is where sport and physical activity can play a massive role in shaping a pupil's future."  A number of the pupils at St Mary's have gone on to play at community clubs in different sports and physical activities as a result of their PE lessons and extra-curricular clubs. There are two pupils in particular who are excelling in football, they both play for the Medway District football team and one of them plays for the Kent County football team.
Each member of staff at St Mary's undertakes six weeks of CPD each year to enhance their knowledge and skills around Physical Education. They can choose training which focuses around the specific sports and activities they are most interested in, provided it will have a beneficial impact on the development of the pupils in the school. Miss Jessup believes that members of staff feel more confident and happier to coordinate the PE lessons for their classes as a result of the training they receive. This is exactly what the school had hoped for because it improves the opportunities that the school can offer and it makes PE much more sustainable for the future.
The school have provided pupils with a large range of sports opportunities, which are designed to improve health and fitness, are fun and enjoyed by the vast majority of pupils. This has in turn led to improved attainment levels across different academic subjects by improving their attention and outlook on school. In addition to this, roles of authority such as Change 4 Life Champions have been set up for the older pupils to build their leadership skills from an early age.
Many of the pupils consider PE as one of their favourite lessons, as it is a chance for them to have fun but also learn new skills at the same time.
Miss Jessup, PE Lead at St Mary's Catholic Primary School
The funding within the school has been spent on a wide range of facilities and equipment. PE kits were purchased recently with the funding to make sure that everyone is able to join in during lessons, and this therefore increases participation rates.  The school are encouraging all pupils to take part in The Daily Mile each morning, and to improve this activity there are now playground markings, in the style of footprints, which indicate the route they need to take.
PE and sport were not previously seen as particularly important prior to the primary sports premium funding. Now the pupils and staff have got much more involved, and there are many more activities the school takes part in. These are run during schooltime in lessons and in extra-curricular clubs, with the school making sure that everyone is given the same chance to take part. St Mary's wish to build on this in the future by spending the funding on up to date facilities, equipment and training and continuously improving the levels of physical activity and enjoyment in sport for all of their pupils.