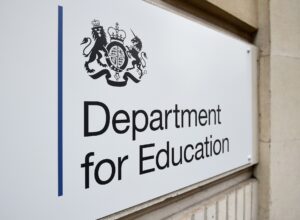 Active Kent & Medway has been awarded a share of up to £57m worth of Opening School Facilities investment from the Department for Education, to support schools to open their sporting facilities for local community and school users to access more opportunities to be physically active outside of the normal school day.
Schools play a vital role in encouraging children and young people to be more active. Active Kent & Medway has been working with local stakeholders to identify those communities and people that would most benefit from increased access to facilities to help them be more physically active.
"Removing the barriers to our young people accessing sports facilities so that they can lead an active life is core to our mission. We will be assisting schools and other partners so that they can provide activities which have been co-designed with young people to meet the specific needs of those who are least likely to be active." Graham Razey, Active Kent & Medway Partnership Chair
Schools can use this funding to purchase equipment to deliver new or additional clubs, to train employees to obtain qualifications to deliver new or additional activities and to pay for activity deliverers to run the clubs. They can also use funding to open their school swimming pools for pupils, focusing on providing valuable swimming and water safety lessons during and outside of the school day.
As well as supporting schools to provide more out of school opportunities for their school children and community users, priority will be given to projects encouraging women and girls to be more active, those that help disadvantaged communities and culturally diverse communities and for those supporting special educational needs, disabilities or long term health conditions.
The Active Partnerships National Team were awarded the funding in collaboration with partners StreetGames, ukactive and the Youth Sport Trust.  The Consortia will work together, supporting the local partnerships, to ensure the objectives of the programme are exceeded through collaboration and co-design. The shared goal of creating more positive experiences of physical activity for school and community users whilst focusing on those who need the most support will ensure we are narrowing inequalities which exist in our communities.
"We are delighted that schools across England will receive a share of this new three year investment to help them open up their sporting facilities outside of the normal school day.  Our network of 43 Active Partnerships will support schools to develop and deliver their plans, working together to identify those local communities facing the greatest inequalities and help them give them access to more varied opportunities to be physically active.

To achieve the biggest impact possible, it is imperative that the investment creates sustainable physical activity programmes to continue to support communities to move more for their health and wellbeing for many years to come." Andy Taylor, Chief Executive for Active Partnerships National Team