We are pleased to introduce three new team members who recently joined Active Kent & Medway.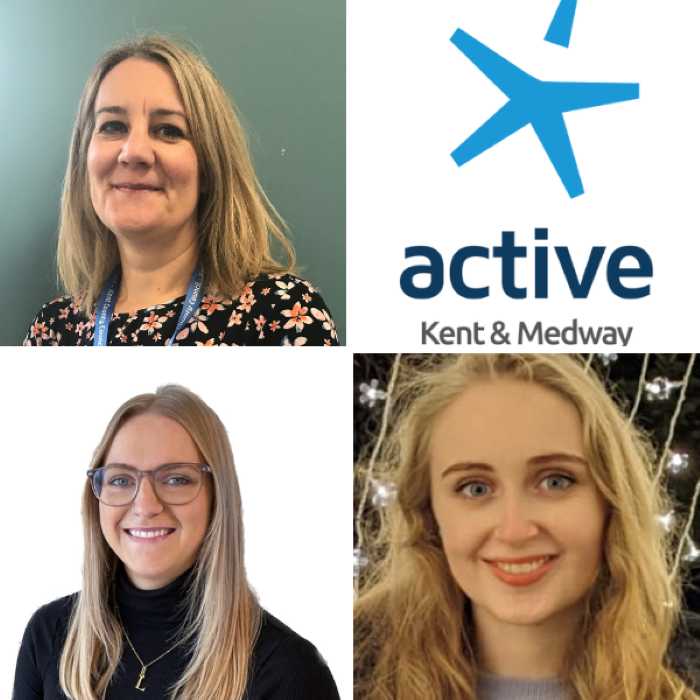 Katie Bareford – Health & Wellbeing Officer
"Prior to joining, I worked as Paediatric Diabetes Nurse and have seen first-hand how physical activity can improve the health and wellbeing of patients and their parents/carers and the healthcare workforce.  I am really looking forward to developing our work with partners, including Public Health and Social Care, to support increases in physical activity in disadvantaged communities and for older people, contributing to reducing health inequalities."
Charlotte (Lottie) Colquhoun – Marketing & Campaigns Officer
"I previously worked at a communications agency based in London and so have built up an understanding of the best ways of communicating with people and delivering important messages. As an avid hockey player, I know the importance of having physical activity as a key part of life and I am looking forward to supporting the team in promoting all of the projects and opportunities across Kent and Medway".
Rachael Scott – Assistant Project Officer (Children & Young People)
"I am delighted to be working for Active Kent and Medway where I am focusing on providing support to primary schools to help their pupils to be active throughout the school day. I have been working within a primary school for the last three years and have experience working in all year groups across the school. I have taken part in many sporting and physical activity initiatives during my time with the school and look forward to bringing my experience to this new role."
Liz Davidson, Active Partnership Director commented:
"We are delighted to welcome Katie, Lottie and Rachael to the team, to further develop our capacity as we seek to get more people, more active, more often and to work with partners to tackle the inequalities so closely linked with inactivity."