Active Kent & Medway is delighted to announce that Graham Razey, CEO of East Kent Colleges Group, has been appointed as our new Active Partnership Board Chair. Graham brings with him a wealth of experience and fills the role recently vacated by Dick Fedorcio.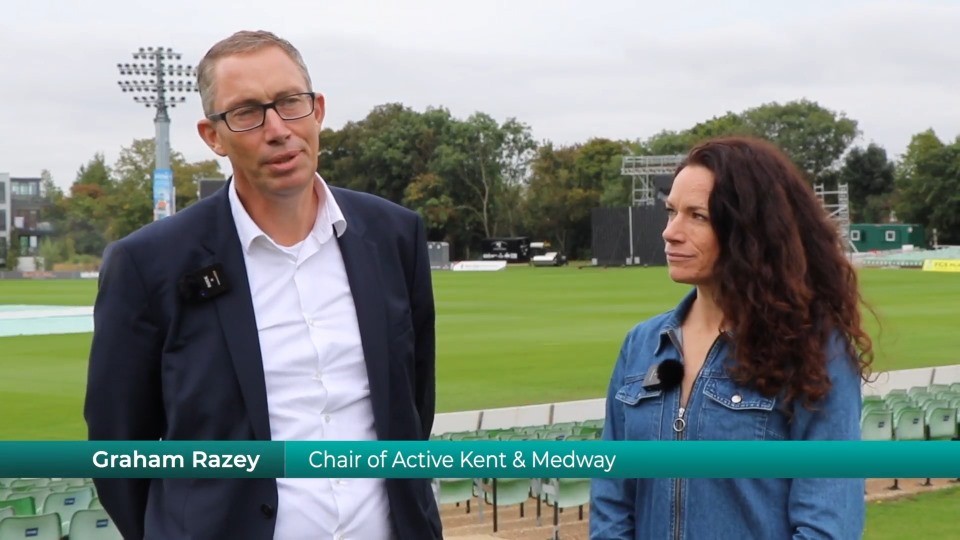 Graham along with Liz Davidson, our Active Partnership Director, recently had the opportunity to attend a cricket event for primary schools at the Spitfire Ground in Canterbury, the home of Kent Cricket. The event was delivered in partnership with Kent Cricket and was an opportunity for some friendly competition between pupils from Briary, Bysing Wood, East Stour, Holywell, Palm Bay and Queenborough Primary schools, all members of the East Kent Colleges Trust.
Liz Davidson commented "We are delighted that Graham has been appointed as our new Chair. The cricket event was a great opportunity to see the power of sport in action. You could tell the children were having a lot of fun. We look forward to working with Graham to get more people, more active across Kent and Medway and to tackle the inequalities that so often prevent people from engaging with and benefitting from sport and physical activity".
Graham Razey stated "I'm really determined to help get more people in Kent and Medway participating in sport and exercise over the next few years, particularly after the covid pandemic where we've had real difficulties as a county and as a nation. It's really important to get people out there, enjoying themselves, get exercising, to make us all a happier society".
You can hear more from Graham and Liz via this short film produced by East Kent College: