#WinterWellbeingInKent launched on World Mental Health Day 2022, to inspire people across Kent and Medway to move more throughout the upcoming winter months to support and improve their physical and mental wellbeing.
Created and developed by Active Kent & Medway as part of their flagship Everyday Active campaign, #WinterWellbeingInKent will highlight the importance of keeping active during the winter months and will signpost to local services and resources to support your winter wellbeing.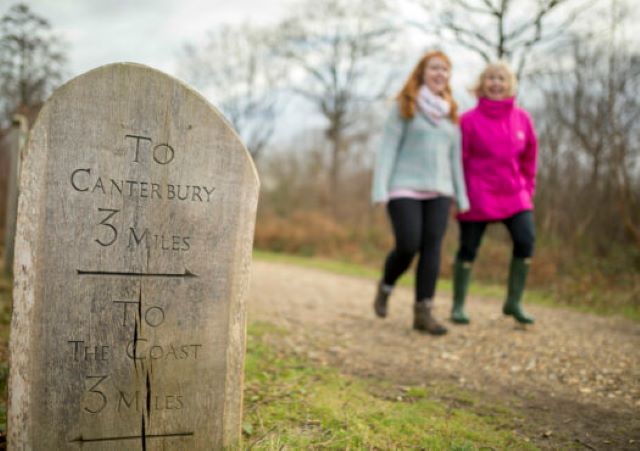 #WinterWellbeingInKent will be featured across the Everyday Active social media channels and website to offer Kent and Medway residents lots of ideas and opportunities to move more to support their physical and mental health.
Liz Davidson, Partnership Director at Active Kent and Medway stated, "Winter can be a difficult time for many of us with colder days, shorter daylight and longer nights. Add into the mix, rising energy costs, and the thought of keeping active is probably the last thing on people's minds. However, there's growing evidence that keeping active is not only good for our physical health but for our mental wellbeing too. So during a time of year when we know our mental wellbeing can really suffer, we want to inspire people to move more. Whether you want to move more at home or outside, Everyday Active is your go-to website for hints, tips, inspirational stories and opportunities to stay active and to look after your mental wellbeing over the coming months".
#WinterWellbeingInKent aims to overcome the barriers to being more active especially during the winter months. The campaign will:
Highlight free or affordable opportunities and activities in Kent & Medway, like being active in nature or in your local park. If the weather isn't kind, indoor fitness opportunities are available, such as the popular online Couch to Fitness programme.
Provide opportunities most relevant to people living in less affluent areas and most affected by the current cost of living challenges, like parkrun, parkwalk, Active 10 and free family bike rides.
Show that becoming more active can be fun, not cost the earth and a little is 'good enough'.
To find out more, please follow the link below:
Follow and connect with us this winter using #WinterWellbeingInKent
On Twitter: @_EverydayActive 
On Instagram: @_EverydayActive
On Facebook: everydayactivekent  
If you're a local club or provide physical activity sessions in Kent or Medway, we'd love to partner with you and help promote your opportunities through #WinterWellbeingInKent. Our campaign toolkit has a wide range of images and suggested posts to help you support the campaign through your own social media channels too. For more information, please email us at activekent@kent.gov.uk and one of the team will be in touch.