A new summer campaign #OutdoorsIsFree
#OutdoorsIsFree is a new summer campaign to inspire people in Kent to move more outdoors. Created and developed by Active Kent & Medway as part of their flagship Everyday Active campaign, #OutdoorsIsFree will highlight the wealth of opportunities to be active outdoors without cost.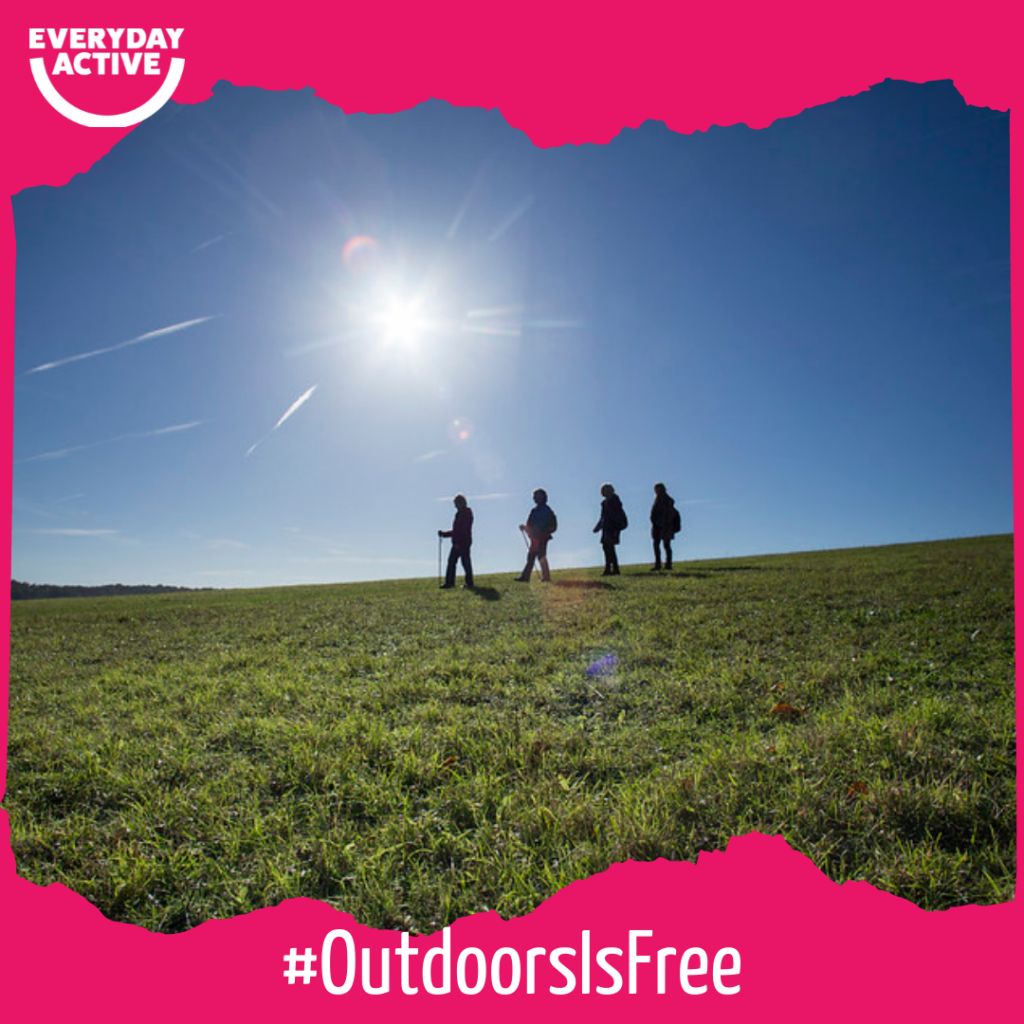 #OutdoorsIsFree will be featured across the Everyday Active social media channels and website to offer Kent residents ideas to save money and move more.
Liz Davidson, Partnership Director at Active Kent and Medway stated, "Covid-19 has further highlighted and intensified many of the long-term inequalities in sport and physical activity – the people who faced the most barriers to activity before the pandemic have struggled the most to be active. We're delighted to launch this campaign as part of our work to change this"
#OutdoorsIsFree aims to overcome the barriers to being more active, particularly cost: a major concern in most households at present. It will:
Highlight free opportunities and activities in Kent & Medway.
Select opportunities most relevant to people living in less affluent areas.
Show that becoming more active can be fun, not cost the earth and a little is 'good enough'.
To find out more, please follow the link below or check out the Everyday Active social media channels: