Four new members join Active Partnership board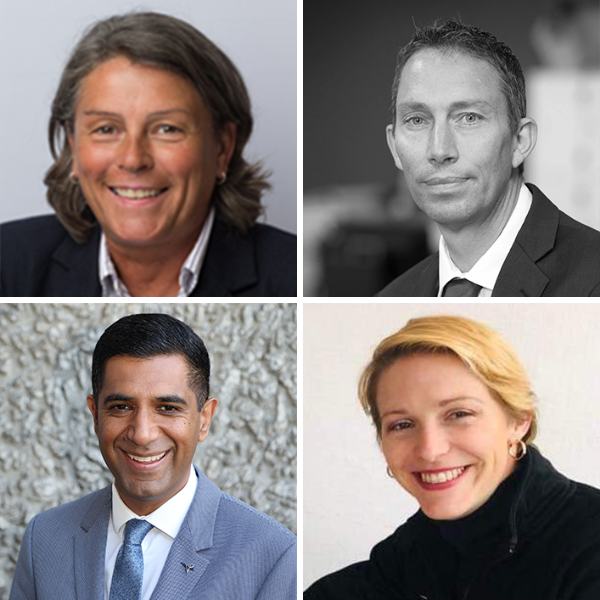 On 19 January 2022, four new members were welcomed onto the Kent and Medway Active Partnership Board. The board's role is to oversee, scrutinise and guide the work of the Active Partnership. The four new members bring with them a wealth of experience and expertise that will help shape the work of the organisation.
The new board members are Liu Batchelor, Graham Razey OBE, Gurvinder Sandher and Karen West.
Liu Batchelor is a video and communications expert working with Kent SMEs and charities. She is also a TV presenter, having hosted an active travel show airing on Sky. She is a graduate from Loughborough University, and former Team GB wakeboarder. Liu has a passion for inspiring and helping people try a wide variety of different sports, and she completed the '100 Sports in 100 Days' challenge in 2016. This fundraising and awareness campaign aimed to inspire people to find their 'perfect sport or activity', especially if they're not interested in 'mainstream' sports.
Graham Razey OBE is the Chief Executive of EKC Group, a family of six colleges and four business units that deliver a wealth of technical, vocational and academic education across the whole of east Kent. A passionate sportsman, Graham's first role following his time at the University of Kent was as a sports lecturer. Graham has continued to play cricket for his local club, as well as coaching the next generation of talented youngsters. Alongside these hobbies, Graham acts as a National Leader of Further Education. He is also a member of the Principals' Reference Group which helps to shape national skills policy and acts as a sounding board for the Government's Further Education Commissioner. He received his OBE for services to education in the 2019 Queen's New Year Honours list.
Gurvinder Sandher is the Artistic Director of Cohesion Plus and CEO of the KECC (Kent Equality Cohesion Council). He has worked in the voluntary sector in Kent since 1999 and established Cohesion Plus in 2008 to complement the work he was already doing around equality and diversity. The focus of his work is to use the arts and sports to bring people together, showcase culturally diverse arts and promote community cohesion, celebrating our shared values.
During his two-decade long career in the charity sector, and as CEO of KECC, Gurvinder has worked extensively across Kent in partnership with community, faith and statutory sectors to promote community cohesion, engagement with diverse communities and to eliminate discrimination. He also provides support to individuals who need it, the majority of whom have English as a second language, as well as supporting community groups through mentoring and advice on issues such as governance and access to funding.
Karen West lives in Kent and has over 25 years' experience at a senior level in sport, leisure health, regeneration, and project management. Her roles have allowed her to be a strong champion for partnership working in London's diverse communities, and through her work in relation to the London 2012 Games she was involved in the design and delivery of the regeneration of East London using sport as the catalyst.
Karen chaired the 2014 World Diving Series Board, was a board member of the 2014 NEC Wheelchair Tennis, 2016 European Swimming, 2015 European Hockey and 2016 UCI World Track cycling championships. She has also advised the Paris team on how to maximise legacy from the planned 2024 Olympic Games.
Dick Fedorcio, chair of the Kent and Medway Active Partnership Board, said:
"We are pleased that we have recruited these high calibre people to strengthen our board. It will ensure that we continue to have strong governance and the best strategic input to help us to get more people more active more often across the county".