Ashford
£500
Multisports
Children and Young People
Organisation: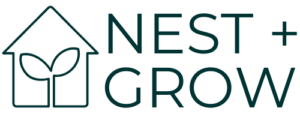 Based in Ashford, Nest + Grow aims to create opportunities for people and communities through the creation, development and management of community projects which promote personal development, social inclusion and increase employment opportunities. 
Project Overview: Parenting with PACE (Protective and Compensatory Experiences) is an evidence-based programme of structured activities designed to provide parents and their children with positive experiences following adverse childhood experiences. The programme focuses on 10 experiences: love, friendships, volunteering, sports clubs, social groups, hobbies, independence, homelife, learning and rules and fairness. The funding was used to support Nest + Grow to purchase sports equipment to support the delivery of the hobbies experiences and linking in with local sports clubs to provide activity and volunteering opportunities.  
Impact: 
New sports and activities tried

 

Development of parental role models

 
Awareness of local sport clubs

 

Improved child/parent relationships 

 
"Please don't underestimate how brilliant this small grant funding scheme is to be able to test and launch a new service with a minimal funding application and a quick turnaround. Test and learn is so important to deliver continuous improvements".
Key Learnings: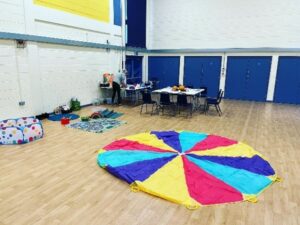 1. Venue is important. Finding a venue in the right location that offers times to suit your participants is key to attracting your targeted community.  
2. Partnership working. Linking in with local sports clubs and organisations is key to ensuring referral routes are established.  
3. Session understanding. Let participants know what to expect when attending sessions, provide a leaflet with photos to reduce anxiety and encourage participation.  
Next Steps:
Nest + Grow will continue to run their Parenting with PACE Activity Club and connect with more local sports organisations to provide more opportunities for their local community to be active.  
---