Thanet
£440
Bowls
Older People
Organisation: Situated in the coastal resort of Cliftonville, Thanet Indoor Bowls Club is open seven days a week. The facilities include an eight-rink bowls mat, restaurant and social club. The club offers a vibrant social calendar including weekly cribbage, bingo, quizzes and dancing.
Project Overview: The funding was used to allow the club to invest in bowls mats and the marketing and distribution of the Bowls4Free campaign, a four-week course of free bowls coaching. Leaflets were delivered to the local community and through the Thanet wide community magazine.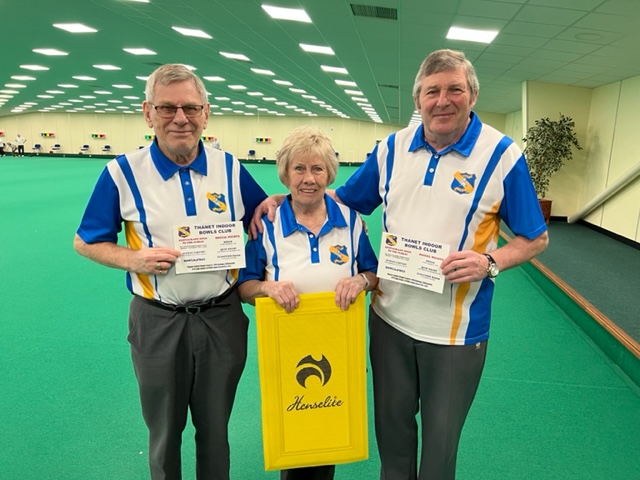 Impact:
Hosting of the Kent County Indoor Bowls finals
Now the venue to host the annual finals
21 new bowlers taking part in the Bowls4Free course
15 new bowlers have joined the club
Key Learnings:
Partnership working. Develop new partnerships with local charities, clubs, and organisations to diversify your offer and attract new audiences. Have fun! Enjoyment is key to retaining people. Make sure your sessions are fun and engaging. Ask participants what they enjoy and build on it. 
Next Steps: The club hope to continue and expand their offer by extending their facilities. This will require planning permission and funding which the club will seek.