Folkestone
£500
Wellbeing Walks
Lower Socio-economic Groups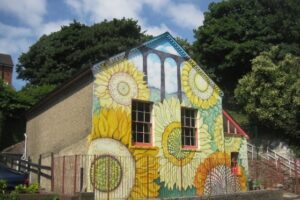 Organisation: Sunflower House is a disused former chapel used as a community hub offering a venue for courses, events and projects in Folkestone. The community building aims to make community links and help people going through tough times.
Project Overview: The Sunflower Walks Wellbeing project offers free weekly guided walks for the local community. The aim is to bring the community together whilst enjoying the outdoors and being active. Trails are designed to explore areas of the town 'off the beaten track' whilst offering a safe, non-judgmental environment designed to increase mindfulness and self-awareness. The funding was used to cover instructor costs, marketing and promotion.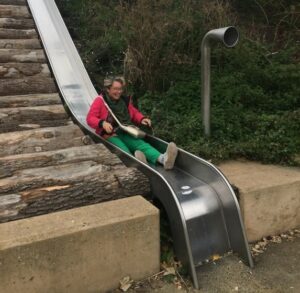 Impact:
Increased range of activities in the community
Awareness and appreciation of the local area
Sharing of personal stories
Improved mental health
Development of new friendships
"The Friday morning walks are something to look forward to."
Key Learnings: 
1. Vary your promotion. To make sure you reach different members of the community use a number of channels to promote your activities. Posters on noticeboards, libraries and shop windows, social media, coffee mornings and link in with other local events.
2. Open communication channels. Set up a WhatsApp group so you can let regulars know about upcoming walks, share other opportunities, photos and encourage socialisation between participants.
3. Think of your meeting point. Starting off at the community hub enabled Sunflower House to promote other activities they could offer to the community.
"Interesting walk and wonderful company."
Next Steps:
The Sunflower Walks Wellbeing Project is part of a wider scheme of activities which cater for vulnerable people in the community. The hope is to create a series of trail maps so people can pick up the guides and walk in their own time.
If you'd like to try out some walking routes in your local area, take a look at Explore Kent for some inspiration.