Thanet
£470
American Flag Football
Children and Young People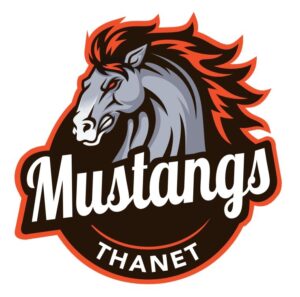 Organisation: Thanet Mustangs American Flag Football Club provide fun and inclusive weekly sessions for children and young people working closely with individuals who are experiencing mental health problems.
Project Overview: Established in 2021, Thanet Mustangs originally began as a club for children who were homeschooled as an opportunity to get active, try a new sport and meet children who had the same educational experiences. As the club has grown, children and young people experiencing mental health problems and those from lower socio-economic backgrounds are now also targeted.
The club currently has three teams, under 11's, under 14's and under 17's who train together. Training sessions take place three times a week at Northdown Park, Margate and after the 2 hour session, participants are given a free healthy packed lunch. The sessions focus on the sporting fundamentals (catching, throwing, footwork), offensive patterns, the art of deception and defensive tactical awareness. Individuals are given the opportunity to lead parts of the session, developing their confidence and communication skills.
The club host American Flag Football tournaments, welcoming teams from across the country. These tournaments have been played in good spirits and despite being competitive, they have equally been a celebration of the sport as it continues to grow.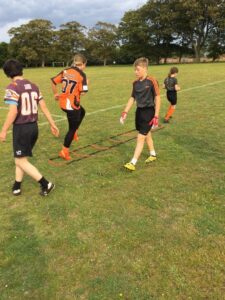 Impact:
Developed confidence

Reduced social anxiety

Made new friends 

Improved communication skills 
"The biggest positive impact I've seen is the progress made by those participants who have social anxiety. There is such a clear difference in each individual from when they started to now." Thanet Mustangs Coach
---
Tom's Story*:
Having fallen out of love with rugby, Tom was looking for a new sport to try out and fill the void. Tom heard about Thanet Mustangs and decided to go along to a training session to try it out and find out more. Whilst developing their game they have also developed their confidence and made a number of new friends. Tom now takes on leadership roles and helps the younger participants at the club during training sessions. In the summer of 2023 Tom was selected to represent Team GB and recently competed in Italy.
*Name has been changed to protect participant privacy.
---
Key Learnings: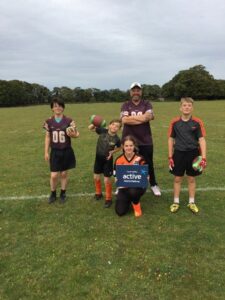 1. Understand your participants. When working with individuals experiencing mental health issues, positivity is key. Create a positive environment and use positive reinforcement to build confidence.
2. Utilise technology. The use of mobile apps such as 'Spond' are a great way to safely communicate with participants when arranging training sessions and matches.
3. Promote a fully inclusive environment. Creating and sustaining an inclusive and friendly environment within the club is key to retaining participants. Give participants equal opportunity and allow their voices to be heard.
"I like the inclusivity of the sport, I don't like it when you get to a certain age and you get separated into boys and girls.'' Participant
Next Steps: Training sessions will be moving to Ursuline College during the winter months so training can continue all year round.
If you'd like to give American Flag Football a go, then please visit Thanet Mustangs or email thanetmustangs@gmail.com.
---