Sevenoaks
£500
Netball
Disabled Children and Young People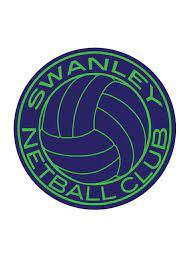 Organisation: Swanley Netball Club is a well-established friendly club based at Swanley Outdoor Courts. As an England Netball Core Inclusion and Bronze accredited club, they aim to develop players through structured training and competitive matches.
Project Overview: Working in partnership with Mencap's Round the World Challenge and Sevenoaks District Council's Community Officer, the club wanted to continue the delivery of their netball programme to Milestone Academy students who have Special Educational Needs. Funding was used to cover court fees and coaching costs.
Impact:
Increased confidence
Improved communication
Leadership development
Increased focus
"The project has proved to be a huge success in helping the individuals grow in confidence, with their communication and leadership skills." Deliverer
Key Learnings: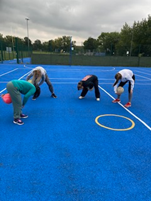 1. Partnership working. Working with partners can open up new opportunities, access new communities and increase sustainability.
2. Create a safe environment. Safe and familiar environments that are accessible to all will make participants feel safe and accepted.
3. Ensure your offer is inclusive. Be prepared to adapt your offer to suit your participants' needs. Continually consult to find out if and where they need support.
"The encouragement and praise they show each other is a true pleasure to be part of." Deliverer
Next Steps: The club will continue to run their inclusive club, charging a nominal fee of £2:00 per person, per session, to help cover court costs.
If you or someone you know would like to give Inclusive Netball a go, then please visit Swanley Inclusive Netball or email swanleync@gmail.com.