District
Canterbury
Grant
£940
Outcome
Increase participation
Activity
Open Water Swimming
Introduction
Active Thames is an initiative led by Port of London Authority which aims to make watersports more inclusive, diverse and accessible, while promoting the mental and physical health benefits of using the river recreationally.
The following organisations are working together to better serve the watersports community: Active Kent & Medway, Active Essex, London Sport, British Canoeing, British Rowing, RYA, Canal & River Trust, Thames Path National Trail.
---
Project Overview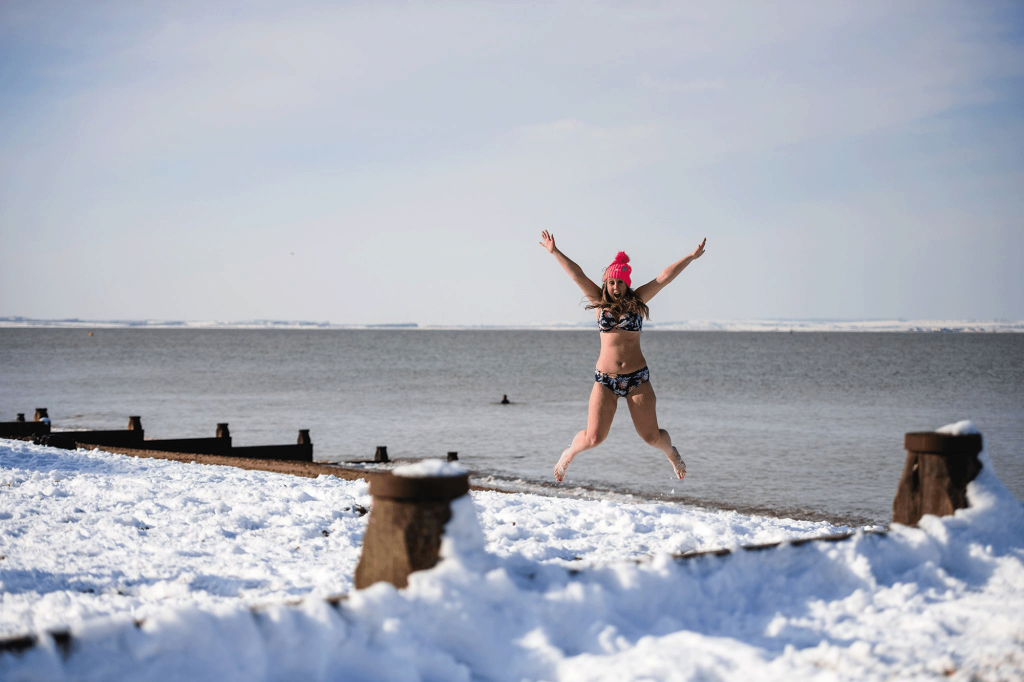 The Bluetits Chill Swimmers is a social enterprise swimming group with a global reach set up to support the fast growing sea swimming community.
The Bubbletit Bluetits (Whitstable) is part of the Bluetits Chill Swimmers network and was set up in 2020 by Imogen Tinkler to welcome everyone from all abilities and backgrounds to create a local community of those who have a pure love of the sea.
The Active Thames grant allowed The Bubbletit Bluetits to support members safely and expand a thriving community of like-minded individuals.
The informal group meet regularly to swim together. There are no fees, no age limits and no expectations. Anyone is welcome at any of the informal swims. Some carry on throughout the winter months, some don't. Some enter swimming events. Some meet every morning, same time, same place and swim chat their way through the water. Some meet for coffee and cake, and maybe a swim or just a paddle.
"The benefits of the swimming sessions are huge and it really builds confidence – you can see it every time they come back."

Imogen Tinkler, founder of Bubbletit Bluetits (Whitstable)
Imogen often meets new members before the sessions to discuss their anxieties about going into the sea to help them overcome their initial trepidation. While a large majority of the group are between 40-60 years old, some members are in their twenties while others are in their eighties.
"When you strip down and you've got no makeup on, you're just in your swimming costume or wetsuit, everyone is equal. You build bonds very quickly and you're doing something that is pushing your limits: if you're going swimming in the snow, you're going to remember that forever. You have to trust other people as anything could happen and everyone encourages each other and inspires each other. It's amazing how quickly those friendships are formed."

Imogen Tinkler, founder of Bubbletit Bluetits (Whitstable)
---
Be Sea Aware
1. Understand the current and movement of the tide. Joining a group like The Bubbletit Bluetits (Whitstable) means you are supported by experienced swimmers who are sea aware. There are also lots of mobile apps like Windy which allow you to check the wind direction, speed and tide times in your local area.
2. Make sure you're visible. Being visible in bright colours makes you easy to spot by people on shore and other water users such as Kayakers, SUPers and sailors. Brightly coloured swim hats and tow floats are great for this.
3. Think about your feet. Like Whitstable, many beaches are pebbled. Wear water shoes or beach shoes to protect your feet from sediment and pebbles.
4. Give it a go! If you're on the fence about swimming in the sea, take a friend and do it together. You'll make some fantastic memories.
"You have to be swim aware when you're in the sea. You've got to take responsibility. We forget being pool-trained how many visual clues there are: furniture, fittings, steps, lifeguards, signage. In the sea, it's like swimming with a blindfold on, but the benefits are so huge that it is worth investing in and it's worth doing it safely and properly."

Julie Maver, the Bluetits Chill Swimmers member
Anyone wishing to give sea swimming a go can find further information and make contact with the Bubbletit Bluetits at Bubbletit Bluetits (Whitstable) | Facebook