The Grand – Tackling Inequalities Case study Updated Oct 21
District
Gravesham
Funding Amount
£9,120
Target Audience
Ethnically Diverse Communities
Activity
Fitness
Organisation
Established in 2001, The Grand is a Healthy Living Centre in Gravesend whose aim is support residents improve their health and wellbeing. The Grand supports communities to develop social networks, run community safety initiatives, develop committees which give young people a voice and run projects which provide opportunities for older residents to learn alongside younger residents.
Project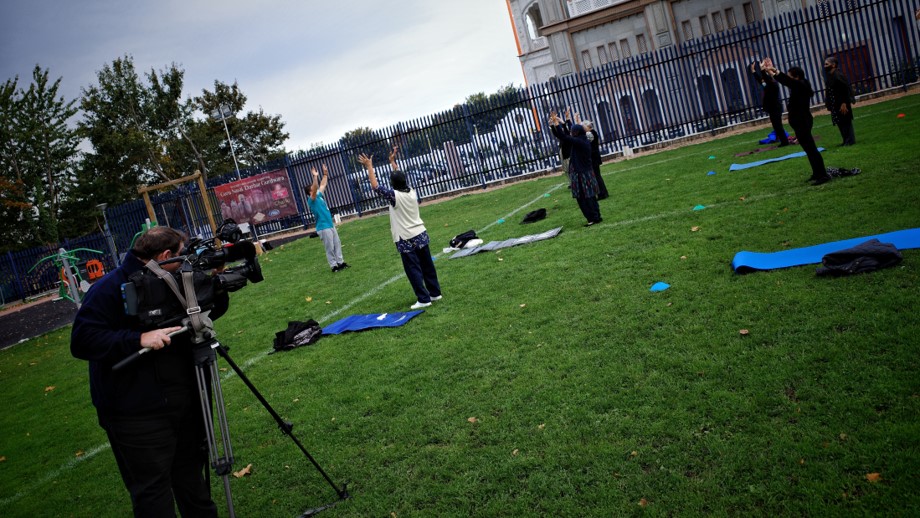 To help address the inequalities and challenges faced by their local communities during Covid-19, funding was used to deliver four different projects. Food and fitness sessions were delivered to the over 60s Sikh community at a local Sikh temple. A family fitness session engaged families from ethnically diverse communities at two parks near local primary schools. Adult and youth fitness sessions have brought together all communities whilst upskilling young people to become deliverers.
Impact
Participant's have commented on how the sessions have increased their confidence, self-esteem and many have continued to work out at home. The project has helped:
reduce social isolation
develop new friendships
increase activity levels
Deliverers of the sessions have been able to increase their knowledge and understanding of the local community whilst the youth fitness deliverer is now looking to obtain qualifications which The Grand hope to support.
I have loved my Monday nights – the exercises sessions just make me feel better about myself and I have taken the workouts with me to do at home.
Participant
Top tips
Be prepared to adapt. Sessions may need to be adapted to suit certain communities, guidelines and venues.

Develop back up plans. The English weather can be unpredictable, make sure you have plans in place to allow sessions to continue.
Go to community hotspots. Host sessions where the community gather, using parks near local primary schools allows you to attract families during various times throughout the day.
Having a local family group like we do for people from all different countries has been brilliant for the children and myself – with Chris and his games and tips around eating it has been brilliant.

Participant
Next Steps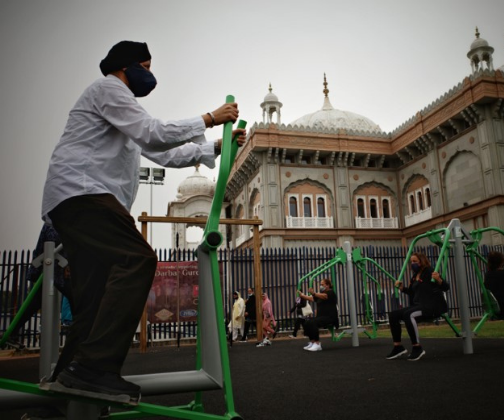 Working alongside One You Kent has meant that participants are all invited to One You sessions where they receive advice and guidance on nutrition, exercise and wellbeing. The equipment purchased through the fund will allow these sessions to be delivered in house and therefore more sustainable.