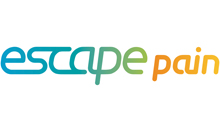 Musculoskeletal-related pain has a major impact on individuals and society. ESCAPE-pain is a group rehabilitation programme for people with chronic joint pain that integrates educational self-management and coping strategies with an exercise regimen individualised for each participant.
ESCAPE-pain stands for Enabling Self-management and Coping with Arthritic Pain using Exercise.
The programme helps people understand their condition, teaches them simple things they can help themselves with, and takes them through a progressive exercise programme so they learn how to cope with pain better.
Visit ESCAPE-pain to access the programme
ESCAPE-Pain offers two programmes:
ESCAPE-pain for knees and hips: designed to benefit people with chronic knee/ hip pain.
Find an ESCAPE-pain for knees/hips class
ESCAPE-pain for backs: designed to benefit people with chronic low back pain.