District
Folkestone & Hythe
Audience
Young People with learning disabilities
Activity
Inclusive Dance
Organisation
Confidance delivers high quality, inclusive dance opportunities. Working in schools, community settings, and arts venues in East Kent, the group develops performances involving dancers with learning disabilities.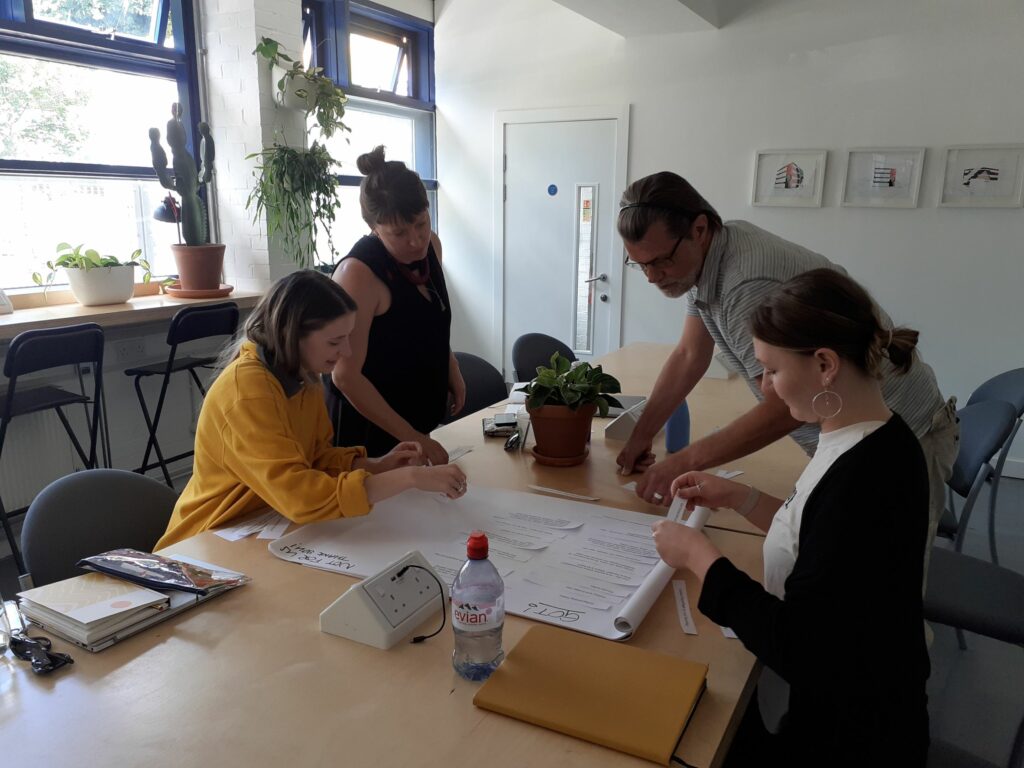 Project Overview
As a small organisation, Confidance's approach to safeguarding had previously been a combination of their own knowledge and standard templates. Confidance were keen to ensure that their welfare plans were meeting current best practice and were reflective of their inclusive activities.
In response to Confidance's needs, Active Kent & Medway developed a proposal which included a bespoke training day for the senior team, facilitated by local dance and safeguarding specialist, Squad Safe.
"We had a very positive, lively day of discussion and practical work. The group was receptive, open and honest in discussing their strengths, weaknesses and challenges." Joey at Squad Safe
Impact
During the day, the senior team at Confidance recognised that their policies and procedures were largely operational. There is now much more focus on ensuring that participants and artists know how to express any concerns.
They have also connected with the Dance School Safeguarding Working Group, to be at the forefront of safeguarding developments for dance, and to advocate for inclusive approaches.
Challenges
The training day has helped the team to identify lots of areas for development. It has been acknowledged that additional capacity and resources now need to be identified, to implement the actions.
Key Learnings
Consider the wider network of safeguarding support and explore how the 'culture' of an organisation is creating a safe space for participants and workers.
Community organisations are by their nature – and strength – relational and personal, but this can often make decisions hard to navigate. Policies and procedures allow high quality, timely decisions to be made that safeguard everyone, by removing the personal element from the process.
Making safeguarding bespoke to an organisation requires time and guidance.
Next Steps
To create bespoke safeguarding documents that are accessible from the outset, making them useful and appropriate for everyone.
"The team at Active Kent & Medway were generous with their time and support, and were genuinely interested in how best to support our work to continue developing and flourish. We are so keen to keep the ball rolling with this work!" Grace at Confidance
If your organisation requires safeguarding support and training, please contact Active Kent & Medway at activekent@kent.gov.uk and one of the team will be in touch.