Who we are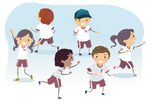 We are an organisation called Active Kent & Medway which is part of Kent County Council. We help lots of organisations like sports clubs and schools to make it easier for everyone to play sport and be more active. We also help to organise the Kent School Games which your school might take part in.
---
How do we collect information from you?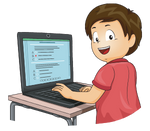 We have created the questions in the online survey your teacher has shown you. If you finish the survey then the answers you write will be sent to us to read and compare with the answers other young people have written.
---
How do we use your information?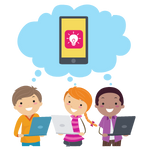 We will take the answers you give us and compare them with the answers other young people have given us. This will help us to see if there is anything that young people in Kent agree on. There might be an activity that lots of young people want to take part in but can't at the moment. Or there might be something that is stopping young people from playing sport and being active that we can help to change.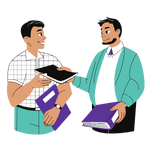 We will share what we find out with your schools and some other organisations which run activities for young people. The information will help them to understand what young people need and want, and make sure nobody is being left out. We will try our best to make it hard to know what each young person has said, but your teachers might be able to guess who has written some of the answers.
We will keep the answers to the surveys for two years.
---
Your rights
We only keep information about you that we really need
We do not share it unless we have to
The law gives you the right to know what information we hold about you and to have a copy of this information
There are some other rights you have such as having incorrect information about you corrected.
---
More information
You can find out more about how we use your information in our full privacy notice. If there is anything that you don't understand then ask an adult you trust like your teacher or someone in your family to help you.
If you have any questions for us then our email address is activekent@kent.gov.uk.