Three Hills Sports Park – Tackling Inequalities Case Study
Three Hills Sports Park is home to a variety of different sports clubs based in Folkestone. The site works closely with Shepway Sports Trust to help offer affordable sport opportunities for the local community.
Project
To provide sports opportunities for the following minority groups and communities in the local area:
Hockey sessions for girls aged 11-16 years old
Exercise classes for the over 50's
Football sessions for refugees (working with the Kent Refugee Action Network – KRAN)
The funding was used to cover the costs of exercise class instructors, sports coaches and pitch hire fees.
Impact
The funding has allowed those that had little access to exercise during lockdown to come back to participating in some sort of sport.
For the over 50's it has increased their own confidence about exercise as well as their general health & wellbeing.
Those participating in the hockey sessions have had coaching from a master's international hockey player allowing them to increase their skills and knowledge of the game.
Many of those participating in the Kent Refugee Action Network (KRAN) football session had no access to exercise during lockdown and so this has enabled them to come and play sport together in a social and supportive environment.
Challenges & Learnings
The main challenge faced was finding space for the KRAN group as football was not allowed to be played indoors due to lockdown restrictions. An appropriate space was found outdoors for the sessions, as a result KRAN now have a regular weekly booking at Three Hills to continue their sessions.
The park have put all the over 50's participants in touch with Shepway Sports Trust who run a dedicated Active 50 programme so they can continue with their exercise classes.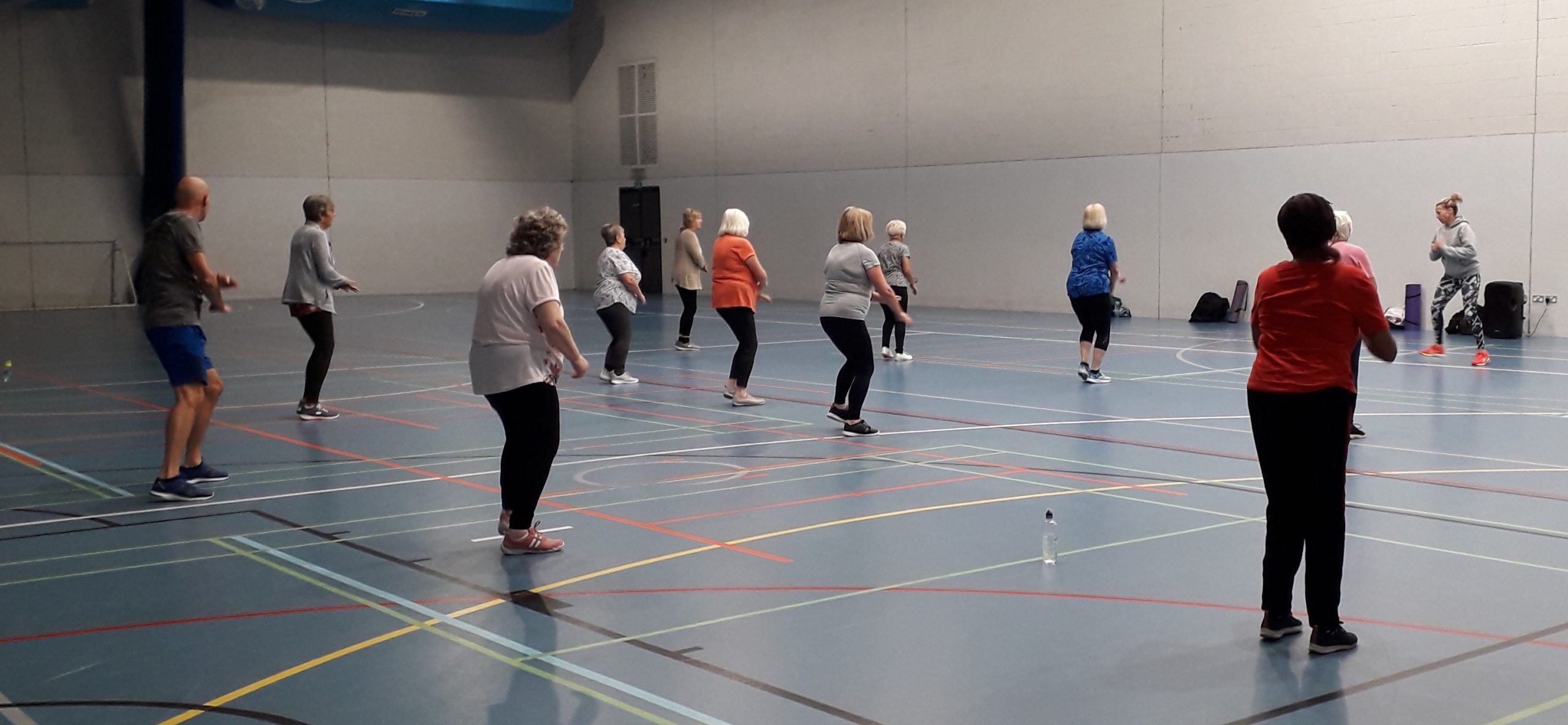 Personal Story
Participant A chose to take part in the over 50's sessions as she had had some previous health issues and wanted to try and get some fitness back again but in a suitable environment.  We offered two exercise classes: Keep fit and Tone and the low impact circuits. She enjoyed being able to exercise with a similar group of people who were there for similar reasons.  She also enjoyed the social side of meeting new people through the classes.  She had gone from doing no exercise during lockdown to now taking part in 2 exercise classes a week.  She is now looking at joining Shepway Sports Trust's Active 50 programme to continue with the classes and take part in some of their other sessions.
Quotes from participants in the over 50's sessions:
I feel healthier, more active and more confident.

I enjoyed the social side of the classes. We often meet for coffee afterwards now.

Yes I enjoyed the classes, they gave me a good workout and mentally cheered me up.  The teacher was excellent and the music was good.  They were perhaps a little fast for me at first, but I gradually caught up in the end.  I also thought the space was good in the hall for social distancing.