FASD Awareness – Tackling Inequalities Case Study
Introduction
FASD Awareness is a registered charity based in Kent, set up to help those impacted by Foetal Alcohol Spectrum Disorders (FASD). FASD is the term used to describe the lifelong physical and/or brain impairments that can result from alcohol exposure before birth. These impairments might become evident as difficulties with physical activities, speech and language, memory, learning and behaviour issues.  During 2020, our families needed even more support while self-isolating as children with FASD require positive attention, structure and physical activities to feel safe and connected to the world around them.  
Project
With the help of the Tackling Inequalities Funding, we were able to purchase sports packs for the 50 young people that attend our support groups.  Via zoom, our plan was to deliver sports and physical activity sessions, that would inspire the young people to be active at home and then, in the longer term, access our activity sessions at our venues, The Oast Centre Rainham and at Leeds Castle. Covid lockdowns restricted some of our original plans. However, we managed two Family Activity days at Leeds Castle, following the lifting of restrictions from 25th July 2020, where we were able to present the sports packs and a 20-minute training session on how to use the equipment.  
During the start of the Covid Pandemic, many of our families struggled with the escalation of negative behaviours in the house on a daily basis. Our FASD Awareness online support groups allowed us to gauge a better insight into the difficulties our individuals and families living with FASD were having.  
For those families that could not attend our Activity Days due to restrictions and geography, we offered individual 1-2-1 sessions once they had received the sports packs in the post. These sessions were originally going to take 45 minutes, however, we found that the attention span on Zoom was more limited, and the individuals benefited more from 20 minutes per session. Once an exercise routine had been created using their favourite selection of sports equipment, they would adopt these either on their own or where a parent/carer would encourage it.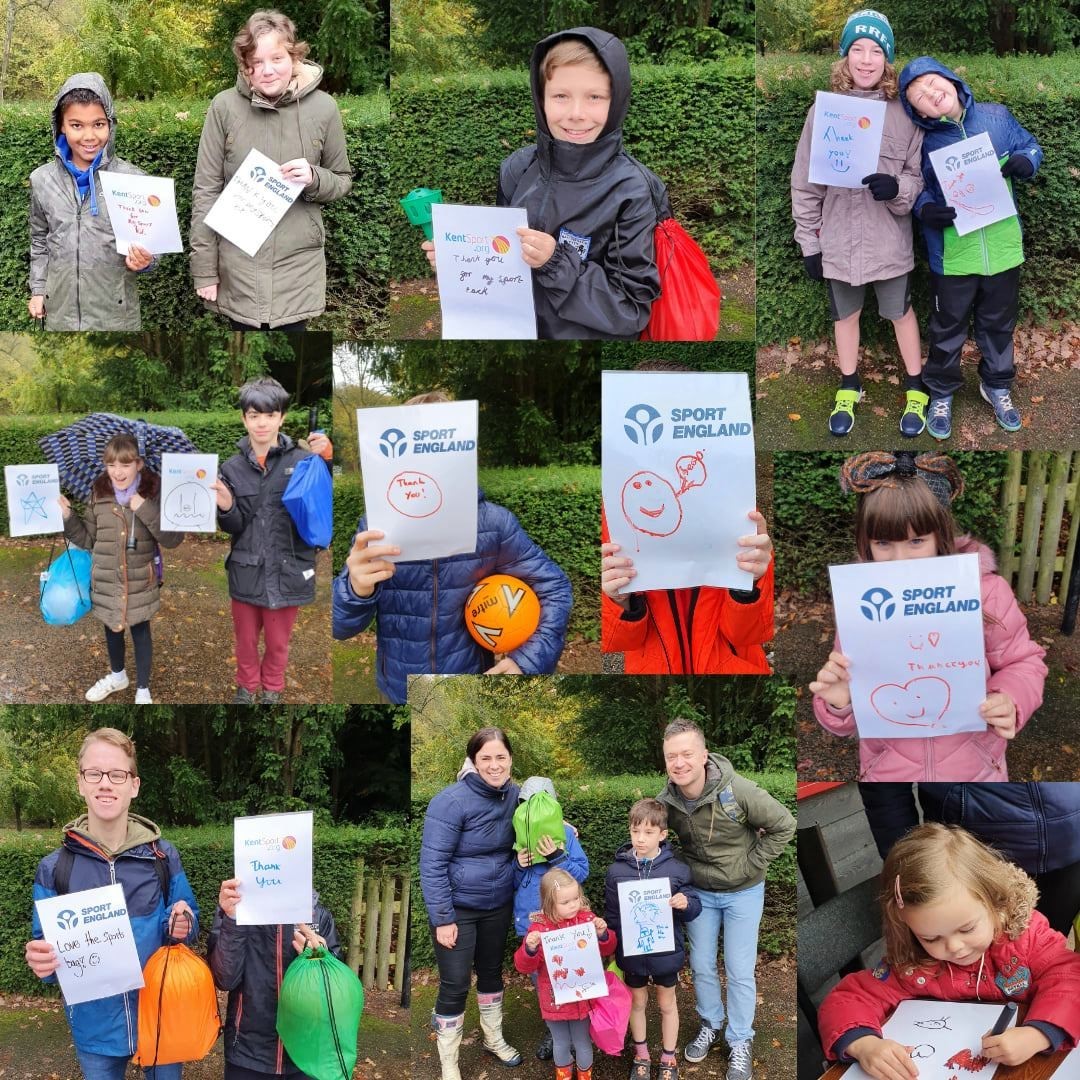 Impact
We soon found that positive feedback was being reported back, and every family informed us that there was a considerable increase in physical activity in the home using equipment from our sports packs. We started to see a greater value in using the equipment to reduce escalation of negative behaviours. Those families that reported their individuals exercising in the morning also mentioned that the behaviours would not escalate through the day. This encouraged us to talk to a specialist to create specifically designed sensory circuits using the sports packs.  The Sensory Circuit provides a sequence of activities done repeatedly to provide the child with the right type of sensory input in order to calm and organise them for the day ahead.  
We observed in our 1-2-1 sessions and our FASD Friendship groups, individuals wanted to show us how they were enjoying the equipment and felt better for the regular exercising and we received the following quotes:
I feel calmer when I exercise in the morning.
If I feel my anxiety increasing and I think I might have a full-on meltdown, I now just go outside and bounce around on the Space Hopper for about 15 minutes and that calms me down.
Parents reported that they felt they could manage the behaviours better and also felt empowered that they could take part in the sensory circuits and share that positive experience.  The majority of our families continue to use the equipment. One family even reported on taking up running together as a result of the morning exercise routine. When restrictions are lifted, we are planning a big Family Sports Day at Leeds Castle where everyone can bring their sports packs and train together, as they have been online in the Friendship groups. 
Here is part of a letter we received following this project: 
I wanted to email you to express my sincere gratitude.  Your FASD Awareness charity has been phenomenal. I have only been in touch with your charity since October, but in those three months, you have given myself and my husband more support in that time, than social services have in eight years! We now feel more positive in life as we were feeling very low up to the point before I contacted you in October.  I look forward to your zoom meeting's. Keep up the fantastic work you are both achieving. 
Lessons Learnt
Physical exercise and the use of sensory activities has a huge benefit on our FASD Families.

 

We listened to the needs of Parents/Carers.

 
We adapted our original plans with timings and increased the amount of time spent with each family.

 

We adapted the sessions on Zoom to include sensory circuits. This has been our greatest success with this project.

 

The project came at just the right time and now a physical exercise routine has been established.

 
We are continuing to roll out these programs to our ever-increasing online community. Due to the success of the project the numbers attending our FASD friendship groups and Parent/Carers support groups have increased.  We hope to apply for further funding to maintain this valuable resource. 
Thank you for this wonderful opportunity; it has undoubtedly made a huge difference to many lives. 
Please watch our short film which celebrates the success of this project