What's it all about?
A combat sport in which two competitors fight using rapier-style swords, using either the foil, the epee, or the sabre. Based on traditional skills of swordsmanship. British Fencing aims to inspire and enable people to start, stay and succeed in fencing. British Fencing work with education providers to deliver fencing projects and support the development of fencing clubs.
Primary School Offer
Little Musketeers is a welcoming and friendly club giving young children from 3 years of age a fun and safe introduction to fencing. The club provides an exciting environment for young children to develop the Olympic values of friendship, respect and excellence through the skills of fencing.
For more information please visit British Fencing
Fencing School Games Challenge card (pdf)
Fencing School Games Competition card (pdf)
Fencing School Games Inclusion card (pdf)
Main contact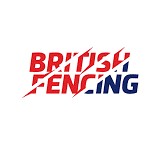 Hannah Gavin
Development Officer – Clubs and Regions